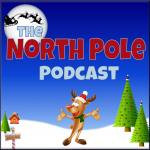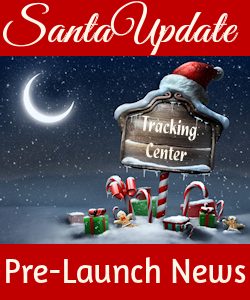 Now that things appear to be on track for Santa's flight — except for the weather — there are some elves here at the North Pole 2nd guessing Santa and the use of his old fashioned sleigh this year.
If you'll recall Santa built the sleigh by hand all by himself this year. The design is not modern — in fact, one elf describes the sleigh as a "slow moving boat".
Sleigh design is a critical part of getting Santa around the world faster. All year long designers work to analyze data and test new designs all with the hope of making Santa faster. As time has gone on Santa has become more and more popular and he has to visit more people each passing year than he did the year before. They must always work to make Santa move more efficiently.
But some are feeling this year's sleigh is a step backwards and some even feel that Santa will be lucky to get it all done this year specifically because of the sleigh design. I doubt that will happen because I know Santa knows what he is doing. Still, it is a curious thing to think about.
— Elf Ernest



Click here to Visit the Tracking Center ~ Click here to Track Santa by Text
North Pole Weather: -19 degrees F, *** Overcast, High Winds *** **BLIZZARD WARNING**
Where it is Christmas Eve: Vladivostock, Melbourne, Hobart, Sydney, Port Vila, Majuro, Magadan, Suva, Wellington, Nukualofa, Kiritimati, Samoa
Bedtime Warnings: None yet



Click the player below to listen to the latest broadcast from North Pole Radio News:
https://santaupdate.com/wp-content/uploads/2023/01/newlogo23f.png
0
0
Elf Ernest
https://santaupdate.com/wp-content/uploads/2023/01/newlogo23f.png
Elf Ernest
2015-12-23 06:15:21
2015-12-22 04:24:08
Concerns About Santa's Low Tech Sleigh