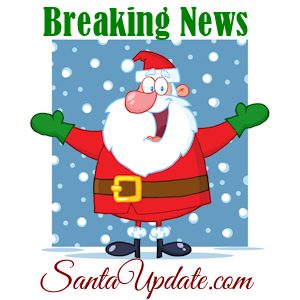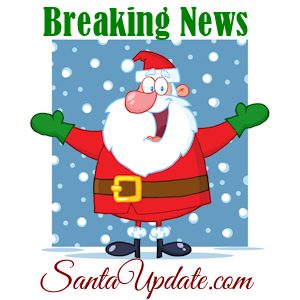 One of the big secrets of the North Pole Tracking Department has been revealed. In the past week elves have quietly opened a new website designed to manage and recruit millions of new Santa tracker elves. The site is called SantaTrackers.net.
Elf Agent X was one of the many elves that was part of the project. "We have for years recruited Santa's secret spies via ElfHQ.com and we will continue to do so," Agent X told me. "But this effort is different. These new tracker elves won't work for me — they will work for the North Pole Tracking Department."
A tracker elf is one that tracks Santa for Santa. Santa needs them in every area of the world.
They work in the weeks ahead of Christmas and during Santa's flight to provide timely information to the Flight Command Center at the North Pole.
They are tasked with reporting on conditions — everything from the weather to the local condition of rooftops and chimneys.
Often, tracker elves are interviewed during the live radio news broadcast on Kringle Radio on Christmas Eve.
Thousands of elves work in support of Santa each year in places all over the globe. It has always been that way. But Santa's flight effort has become more complicated over time and he just needs more elves, more eyes, and more support of the flight effort.
Any believer in Santa can volunteer for duty. Here are the steps to follow if you are not already an elf:
1. Go to Elf HQ.com and become an elf if you haven't already done so. You need to take the Elf Oath.
2. Head then to SantaTrackers.Net and register to become a Santa Tracker elf.
3. When it asks for an invitation code to join type in the word snowball.
And that's it — the site is completely private for authorized elves only. Once you have received your promotion to Official Santa Tracker Elf the site will give you instructions and begin your training. There is much to learn between now and Christmas if you are to help Santa when he takes flight.
"This is actually the first of two new websites the Tracking Department will open this year," Elf Quinton told me. "That other new site won't open until Halloween and we will explain it at that time. But we wanted to begin the process of recruiting new tracker elves now because Santa wants so many of them this year."
This is a major announcement, folks. It is historic.
If you're a believer I think you should go sign up for this new position as soon as you can. This is NOT an elf position that works you at the North Pole. But it is a smart move for anyone who wants to develop an elf career. To be part of Santa's flight operations on Christmas Eve is a big honor. Just ask any of the reindeer. They all compete to be a part of it. You will want to be a part of it too.
https://santaupdate.com/wp-content/uploads/2016/08/16b.png
300
300
Elf Ernest
https://santaupdate.com/wp-content/uploads/2023/01/newlogo23f.png
Elf Ernest
2016-10-15 03:44:00
2016-10-15 03:45:44
Santa Begins Efforts to Recruit Tracker Elves