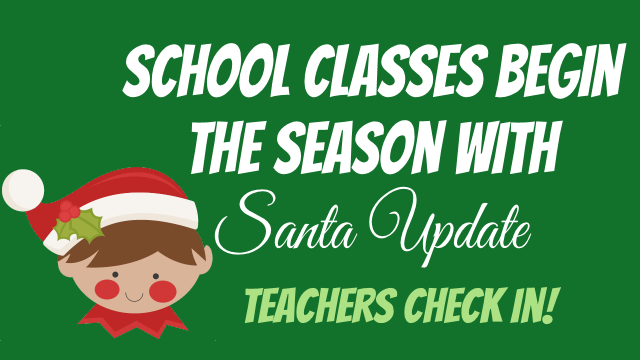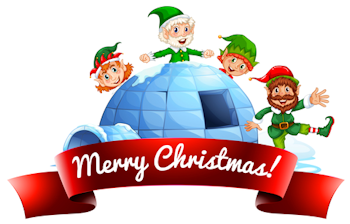 Hey there! It is back-to-school season. Do you know what that means?
It is one of the coolest parts of my job to be able to connect with school teachers around the world each season. They visit Santa Update and share the news from the North Pole with their classes.
We really appreciate that. But honestly what is even more cool is when school teachers talk to us and give us ideas. We just love their energy and their enthusiasm for the season!
This year we want to recognize those class groups we get a chance to work with. Each year when school begins we usually hear from teachers who want to have something special from the North Pole. It could be they just want an answer-and-question session with an elf. Some times they want to write things about the North Pole or to do artwork that is associated with Christmas.
We really, really enjoy these special projects each year.
Last year I was interviewed for a school newspaper in Nebraska. I also got to help set up pen pals between school children in Ohio and real elves at the North Pole. We helped as well to design a learning unit about geography and where Santa flies on Christmas Eve. And we helped another class to make maps of different continents by working with some experts from North Pole Flight Command.
If you are a teacher and have a idea for your class this year that we can help with, please contact me at this link. If we make plans now we can likely pull it off before the season gets too busy!
Santa has asked us to do more this year to help teachers. He just loves teachers and the work they do. He is a big admirer of those who take the time to teach children.
So we have some new ideas this year to connect and recognize those great school classes out there and their outstanding teachers.
We hope we get to meet YOUR teacher.
https://santaupdate.com/wp-content/uploads/2018/09/090818.png
360
640
Elf Ernest
https://santaupdate.com/wp-content/uploads/2023/01/newlogo23f.png
Elf Ernest
2018-09-08 04:24:44
2018-09-07 20:40:48
Back to School Means Back to the North Pole