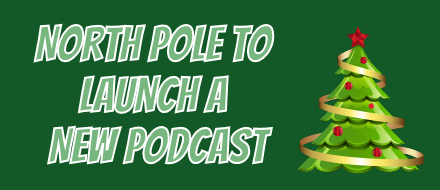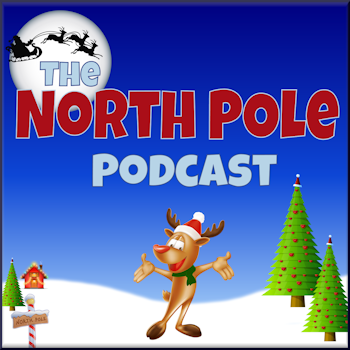 Greetings! Big news from the guys in the radio department:
Based on a suggestion from fifth grade teacher Sharon Sanders of Wisconsin the North Pole has decided to launch a new podcast.
The focus of the podcast will be elves and North Pole life. According to Mrs. Sanders, children of all ages have a natural curiosity when it comes to elves and wanting to learn more about the culture of the North Pole. She asked if we couldn't get elves together to "just talk" about things that are important to them.
Of course, a decision this big needed to go through Santa. He did not even hesitate to give permission.
"I think Mrs. Sanders is right," Santa told me. "It is good for folks everywhere to hear from elves about their life and what they think. I get questions all the time and maybe if people hear elves sitting around the table talking they will come to understand things better."
Later this season the North Pole will launch a podcast first featuring some of the radio personalities you may already know. But there will be other elves who will get the chance to interact — regular everyday elves who work at the North Pole in a variety of capacities.
Mrs. Sanders says her classes for the past several years have made use of the frequent audio news reports made available from North Pole Radio News from Kringle Radio. She says that while the children enjoy those features they always have questions.
"The kids love those personalities," she said, "They want to hear them talk more. A podcast will allow them to get to know the people and the elves behind those voices."
The new North Pole Podcast team met just this week to discuss what the podcast would sound like, who would produce it and even what topics they could talk about in the lead up to Christmas.
I don't know when the podcast will debut but keep checking back with us for more details.

https://santaupdate.com/wp-content/uploads/2018/10/101218.png
190
440
Elf Ernest
https://santaupdate.com/wp-content/uploads/2023/01/newlogo23f.png
Elf Ernest
2018-10-12 00:16:12
2018-10-11 19:33:34
North Pole Podcast Coming Soon