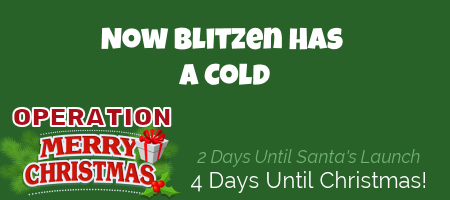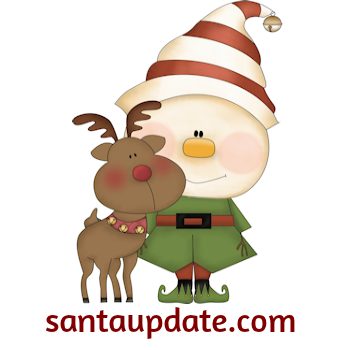 Uh-oh. Some potentially difficult news coming from the Reindeer Barn today: now Blitzen has a cold.
Last week we told you that Vixen was feeling poorly but she seems to have recovered and is feeling much better. But Blitzen is under a doctor's care today as he ran a fever last night and slept in a little today.
"Blitzen is one of Santa's strongest reindeer," Elf Victor told me. "He will bounce back. This does not look to be a serious illness."
In a year with few obstacles to Operation Merry Christmas the news of Blitzen's cold spread like wildfire at the North Pole. Elves everywhere here were in shock.
"I knew it was too good to be true!" said one elf working in the Christmas Tags department, a sub-section of the Wrapping Department. I'm not using his name because his comments were a little bit negative and that is behavior that is discouraged at the North Pole. I don't blame this elf for feeling this way. It has been a remarkable year at the North Pole and it would be terrible if there was a last minute surprise to spoil it.
Everyone here senses that we have a special opportunity with this year's effort. Santa could set a record this year. There could be a North Pole Christmas party this year. The possibilities are endless and elves here are working like crazy to make sure things go smoothly.

https://santaupdate.com/wp-content/uploads/2018/12/122118a.png
200
450
Elf Ernest
https://santaupdate.com/wp-content/uploads/2023/01/newlogo23f.png
Elf Ernest
2018-12-20 00:37:05
2018-12-18 22:44:55
Blitzen Under the Weather