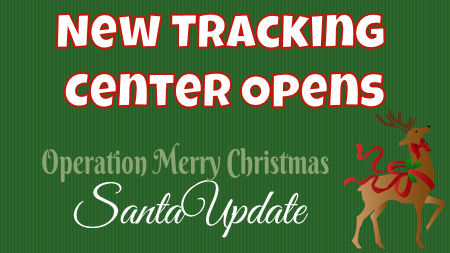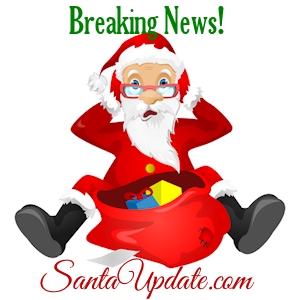 Howdy!
A big day today at the North Pole. Santa has returned to cut the ribbon on the all-new North Pole Flight Command Center, better known as the Tracking Center.
While the world uses various tools and service to track Santa the North Pole has long had an entire department devoted to tracking Santa. After all, they are not just keeping track of where Santa is. The elves in the Tracking Department — and the elves who work as tracker elves all over the world — are actually helping Santa to do his job.
Tracking Santa is an art and a skill. Just as Santa uses reindeer and a sleigh to help his so too does he use a central command point here at the North Pole. The Tracking Department tests the sleigh. They outfit it with every kind of tracking technology and support equipment that helps Santa deliver.
The Tracking Department follows Santa's every move — and listens to his every direction. Santa communicates with everyone at the North Pole through his Tracking Department.
If the reindeer need anything it is the Tracking Department that delivers it.
If Santa requires something to be sent to him — like maybe a surprise for someone or perhaps something he forgot about — he turns to the Tracking Department to help him out.
The Tracking Department has several sub-departments that help in the work of Santa. There is a communications department which works to keep in contact with Santa no matter where he is. There is a weather department that has to know what is going on anywhere in the world whenever Santa is in flight. There is a state department which works with countries to ensure Santa can fly there to serve the people.
The Tracking Department is bigger than even Santa's workshop. By the time Santa gets done delivering this year more than 25 million elves world wide will be working for the Tracking Department in one way or another.
So for a new Tracking center at the North Pole opens up it is a big deal.
We hope you get to know and appreciate the all new Tracking Department at the North Pole this year.


https://santaupdate.com/wp-content/uploads/2019/11/112219.jpg
253
450
Elf Ernest
https://santaupdate.com/wp-content/uploads/2023/01/newlogo23f.png
Elf Ernest
2019-11-22 00:02:02
2019-11-21 14:56:01
New Tracking Center Ready