Santa is outside the city of Kittila in Northern Finland and he may be there for a little bit. He is changing his reindeer once again, going back to the team he started with more than 15 hours ago — Dasher, Dancer, Prancer, Vixen, Comet, Cupid, Donder, Blitzen and, of course, Rudolph.
"They should be good to go for the rest of the flight," Elf Victor assured me. "They had a good long rest. Santa wanted the speed team through the Middle East and now that part is done he thinks the A-Team can handle it from here on it. It has been a good flight so far."
Helsinki and Warsaw have reported Santa's visits since our last update.
— Elf Ernest
Direct from Santa's Newsroom at the North Pole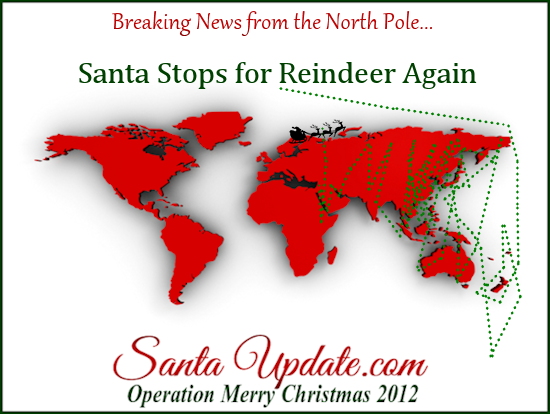 Command Center Status: All operations back to normal, Santa currently on the ground in Finland…
Sleigh Status: 0 mph
Reindeer Status: Refreshed.
Latest Secret Spy Reports: Multiple reports of storm damage in the Southern USA; roof damage reported in Sao Paulo; cold mist reported in Halifax…
Where it is Christmas Eve now: Caracus
Where it is Christmas morning now: Helsinki, Warsaw, Minsk, Ankara, Kiev, Odesa, Bucharest, Athens, Mogadishu, Cairo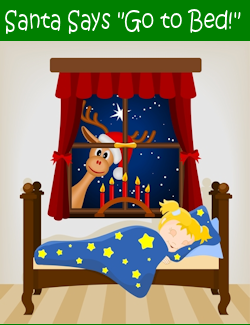 Kids in these places should be in bed by now:
Greenland
Iceland
All of Europe
All of Africa
https://santaupdate.com/wp-content/uploads/2023/01/newlogo23f.png
0
0
Elf Ernest
https://santaupdate.com/wp-content/uploads/2023/01/newlogo23f.png
Elf Ernest
2012-12-24 16:15:03
2012-12-24 16:15:04
Santa in Finland