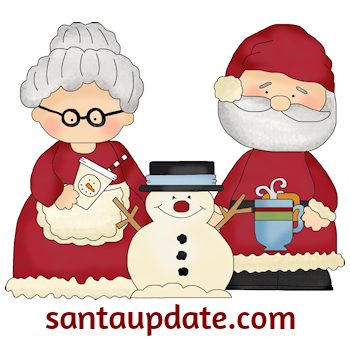 Hi all,
The clock is ticking and the calendar says there are just two months until Christmas Eve…it is amazing at how fast this year has flown!
Things are really hopping here at the North Pole. Several elves from the Tracking Department are away from the office this week and exploring new tracking sites around the world. They are meeting with elves in Australia, China, India, South Africa and Puerto Rico.
Santa is out of town too. He's working with Elf Victor reviewing new reindeer recruits in Northern Europe this week. Santa says he needs about 20,000 more reindeer this year. I cannot imagine what he will do with them.
Mrs. Claus is holding a cookie bake-off. She has a new oven this year and wants to "break" it in. That means lots of extra cookies for elves right now at the North Pole.
Now I know many of you want to know more about that giant building out there by the Sleigh Barn.
We don't even know what to call the thing. It is the biggest building ever!
But it has no name and when I ask Elf Agent X about it he only says, "What building?"
I don't know why things are so secret.
About a month ago more than 500 elves from Research and Development, 700 elves from Santa's Workshop and 400 elves from Santa's Secret Spy Division went into the building and have not come back out.
Elf Agent X says they will return home after Christmas.
Between now and then they are locked in that building. What in the world is going on? I wish I could tell you but I just don't know.
Also, the airlift that started the other day that we told you about? It continues – flight after flight after flight of empty sleighs leaving the North Pole every ten minutes are so. It's weird.
Stay tuned! Lots more news is coming in the weeks ahead from the North Pole!
https://santaupdate.com/wp-content/uploads/2023/01/newlogo23f.png
0
0
Elf Ernest
https://santaupdate.com/wp-content/uploads/2023/01/newlogo23f.png
Elf Ernest
2014-10-24 00:02:43
2014-10-18 05:38:35
Two Months Until Christmas Eve