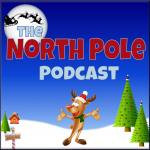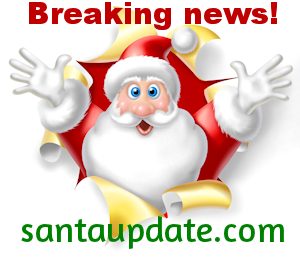 BREAKING NEWS: Santa Claus has launched and the delivery phase of Operation Merry Christmas 2014 is now active.
Underneath the star-lit skies of Jingle Bell 1 Santa said goodbye to Mrs. Claus via the sleigh cam and waved to the small crowd of elves gathered to cheer him on. He then executed a vertical take off — a very difficult maneuver for a sleigh so large — until he was about 100 feet above the deck of the giant airship constructed for this year's campaign. He slowly circled the sleigh over the heads of the crowd before taking off like a rocket into the dark sky to wild cheers and a "Ho ho ho!".
The on-time launch comes as a surprise to people the world over as the entire past month has been marred with seemingly bad news for Santa and his merry crew at the North Pole. But Santa fooled them all and is in firm command as he launches.
It will be several hours before his first deliveries…but Santa is on his way!
Coming up next: News of the North Pole Christmas Party
Hang-Your-Stockings Reminders: All South Pacific nations
Active Bedtime Warnings: Antarctica
Listen to Elf Mitch's call of Santa's launch:
[powerpress]


https://santaupdate.com/wp-content/uploads/2014/12/inflightani.gif
54
560
Elf Ernest
https://santaupdate.com/wp-content/uploads/2023/01/newlogo23f.png
Elf Ernest
2014-12-24 01:00:05
2014-12-19 10:16:00
BREAKING NEWS: Santa's Sleigh Has Launched