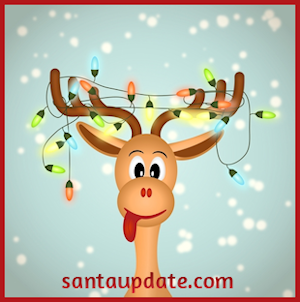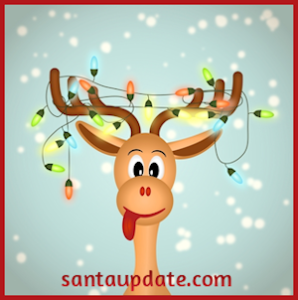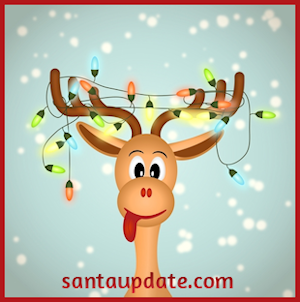 Greetings all!
At our regular staff meeting today Elf Victor joined us via a conference call. He sounded a little upset.
As you may recall he went on a world tour of reindeer ranches more than a month ago. He has visited several locations and has many more to visit. But he reported something today that took everyone by surprise: while he has seen a lot of ranches he has NOT seen a lot of the reindeer.
That drew a gasp from the crowd of elves in the room and on the phone.
But Santa told everyone to relax. He said he can "feel" that all the reindeer are just fine.
Santa, you see, is a "reindeer whisperer".
He can not only talk to reindeer but he can sense things about them. He assured us that the reindeer are all healthy and happy. He again emphasized that they will be where they need to be when he needs them.
But Elf Victor was not satisfied with that answer.
He said that once the reindeer get back he's going to put a tag on each one so that he can track them electronically. Santa told him that would not be a good idea and to leave the reindeer just as they are.
I have to admit. Not having the reindeer at the North Pole is starting to feel a little strange. I hope they come home soon.
https://santaupdate.com/wp-content/uploads/2014/12/su2013ru.png
302
300
Elf Ernest
https://santaupdate.com/wp-content/uploads/2023/01/newlogo23f.png
Elf Ernest
2015-10-16 02:00:32
2015-10-14 08:09:24
Troubles Locating Reindeer Persist