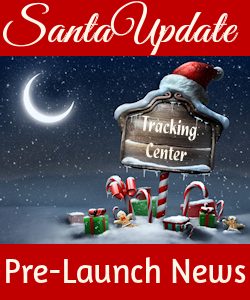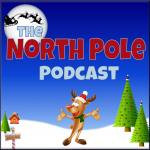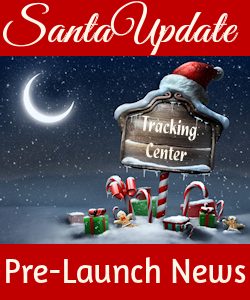 I just took a stroll through the Tracking Center a bit ago and it appears that test communications are being executed right now between the North Pole and elves setting up stations around the world. Many of these trackers are excited because some of them felt it might not happen this year.
Being a spotter for Santa means setting up equipment to communicate first and then setting up equipment to spot and track Santa from the ground. Some of these guys are out there in weird places. In Africa they work from trees and towers. In the middle east they are actually buried into the ground in spots. It just depends on their assigned location.
So far, the check-ins are going according to schedule. They will continue for hours and hours because there are so many of them out there.
— Elf Ernest
Click here to Visit the Tracking Center ~ Click here to Track Santa by Text
North Pole Weather: -21 degrees F, *** Light Snow, High Winds *** **BLIZZARD WARNING**
Where it is Christmas Eve: Ulaanbaatar, Kranoyarsk, Hong Kong, Singapore, Taipei, Beijing, Perth, Manilla, Sapporo, Seoul, Pyongyang, Tokyo, Guam, Yakutsk, Port Moresby, Brisbane, Vladivostock, Melbourne, Hobart, Sydney, Port Vila, Majuro, Magadan, Suva, Wellington, Nukualofa, Kiritimati, Samoa
Bedtime Warnings: None yet



Click the player below to listen to the latest broadcast from North Pole Radio News:
https://santaupdate.com/wp-content/uploads/2015/12/prelaunchnews.jpg
300
250
Elf Ernest
https://santaupdate.com/wp-content/uploads/2023/01/newlogo23f.png
Elf Ernest
2015-12-23 09:15:43
2015-12-22 04:35:20
Excited Trackers Check in to the North Pole