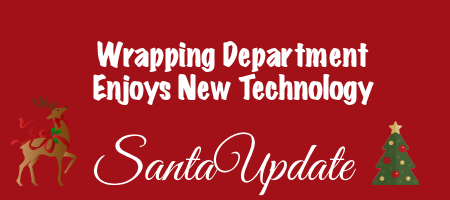 Happy Monday!
It is a big week here at the North Pole. Right now, I'm a little worried about all the distracted elves I'm seeing.
You see, with so much going on it is easy for an elf to forget his job.
We have the BIG light decorating contest going on. Part of our Thanksgiving night celebration is the stroll we all take after dinner to look at the Christmas lights everyone has been working so hard on.
I see many elves working all day and then coming home and working late into the night on their lights.
And that is just one big event this week.
Don't forget that on Thanksgiving morning we also have the Elf Parade. Elves love that event too and those who aren't working on lights are decorating their trikes.
So I took a quick tour of all the departments and I just have to tell you: everyone has worked so hard this year!
I'm not seeing a single department that is behind. In fact, everyone is far ahead in their goals.
Dare I say it? This could be the best Christmas ever! We've never been this ready.
In fact, I just can't wait to tell you about this — the Wrapping Department could be the biggest surprise of the year. They have more than doubled the elves they have working there and they have all been retrained. Because of all the training and focus they were able to DOUBLE the speed of the tape dispensers. That does not sound like much but, believe me, it is a huge improvement.
The Wrapping Department is the one department that depends on other departments in order for them to do their jobs. So they have been meeting with those other departments and discussing how they can speed things up. This is part of the reason why everyone is so far ahead this year — the Wrapping Department has been pushing them.
Usually by this time we see a warehouse full of stuff just waiting for Wrapping to do their thing. And with a month to Christmas, well, nobody is ever really concerned about that. But this year Elf Wally has a "no pile" policy — which means he wants the Wrapping Department warehouse empty at all times. That's easy to do in, say, April. But can they do it in November?
So far they have. It's amazing how much they have wrapped already. This is going to change everything about the delivery of Christmas. It could make everything that is part of Operation Merry Christmas move faster — including Santa.
Stay tuned. There will be a lot of news this week.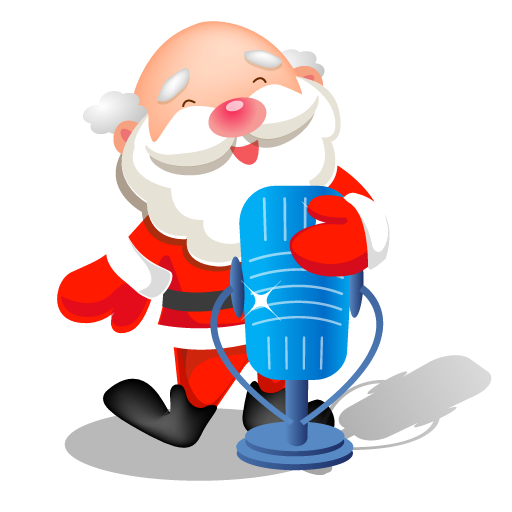 https://santaupdate.com/wp-content/uploads/2017/11/112017.png
200
450
Elf Ernest
https://santaupdate.com/wp-content/uploads/2023/01/newlogo23f.png
Elf Ernest
2017-11-20 01:53:36
2017-11-19 23:06:00
Improvements in Wrapping Could Speed Production