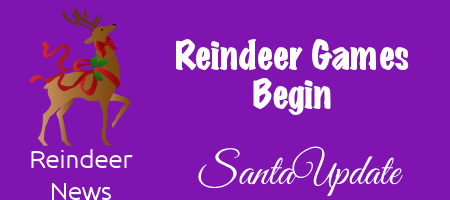 Hi everyone!
Despite all the worries about the Bah Humbug Virus large crowds have gathered at the North Pole to watch the start of the reindeer games.
The reindeer games serve many purposes.
They provide the reindeer a chance to showcase their talents and to make an impression on Santa.
If you have followed us for many years you know that Santa actually uses thousands of reindeer each Christmas. Not all of them pull his sleigh though.
Still, it is an honor for any reindeer to fly for any reason on Christmas eve. They live for it and want the opportunity no matter how small to help out with the Christmas effort.
The reindeer games help the elves to get to know the reindeer personally – by name. Many reindeer have come to the games with nobody knowing who they are – and they leave as superstars.
The reindeer games are fun and unpredictable.
But you won't see them on TV. Santa forbids it, even though he gets asked every year to televise the games.
Someone ask the other day if the games present a danger to the reindeer.
And the answer to that is no. The trainer and handlers are very careful to see that activities and competitions are safe.
Someone else asked if the reindeer can get the Bah Humbug virus. The answer to that is "maybe" – it just depends on the strain of the virus.
We have no indication that the Bah Humbug virus present at the North Pole affects the reindeer.
They are testing for that though, just in case.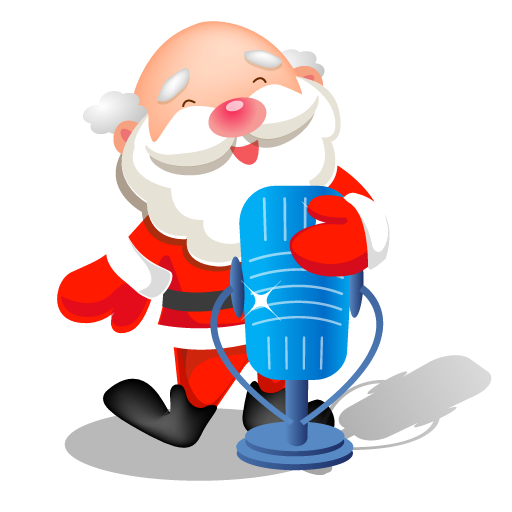 https://santaupdate.com/wp-content/uploads/2017/11/120117.png
200
450
Elf Ernest
https://santaupdate.com/wp-content/uploads/2023/01/newlogo23f.png
Elf Ernest
2017-12-01 00:28:30
2017-11-30 20:32:30
Reindeer Games Begin