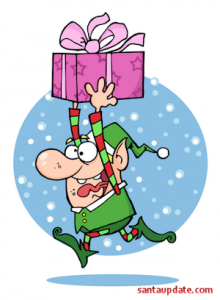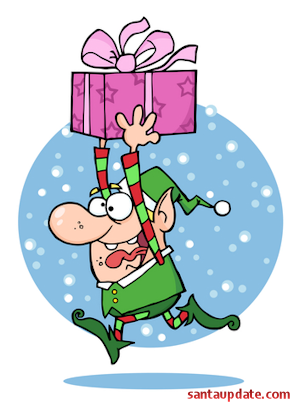 I just spoke with Elf Quinton. While the crisis unfolded with the reindeer Elf Quinton and his team in Research and Development continued to work with Santa's new sleigh to stabilize the ride.
"I don't know," Elf Quinton said. "I just got back from a trip to the South Pacific with it and it did pretty good. We had 14 reindeer from South America pulling us and she handled well and fast. I think Santa might want to take a ride in it before he makes a decision."
It is getting very late in the game for messing around with this sleigh much longer. The sleigh technicians have last year's sleigh all waxed and ready to go if Santa doesn't want to use the new sleigh. Usually there are weeks of tests done on the sleigh underall all kinds of conditions. Elf Quinton hasn't been able to do that with this sleigh because he couldn't get it to fly all that fast at the North Pole.
So Santa my still opt to use last year's sleigh.
We will keep you posted.
— Elf Ernest



https://santaupdate.com/wp-content/uploads/2023/01/newlogo23f.png
0
0
Elf Ernest
https://santaupdate.com/wp-content/uploads/2023/01/newlogo23f.png
Elf Ernest
2011-12-23 09:00:13
2011-12-23 02:02:18
Elves Rush to Get Santa's Sleigh Ready