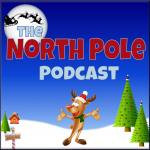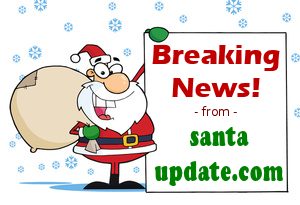 Hey Everyone!
If you follow along with us here on SantaUpdate.com you know that for 23 years our tradition has been to begin the daily Santa Updates on Thanksgiving Day.
Effective today, that changes.
By order of Santa Claus, even though Thanksgiving is ten full days away, we will be publishing a new Santa Update every day.
Santa feels that with all that has already transpired this year the news coming from the North Pole will be bigger than ever.
In fact, the news department here at the North Pole is getting ready too. Santa has made an assignment to have an elf reporter follow him on Christmas Eve in a chaser sleigh. Here is the first radio report of that news put together today:
[powerpress]
Never have we had as much mail this early as we do this year. In an effort to answer the concerns brought up in those letters and to answer all the questions coming in by way of email we will be pushing out more news faster than ever before.
Yes – some days there may be news published several times.
So go ahead – ask your questions. Talk to us. We want to help by providing all the news we can.

https://santaupdate.com/wp-content/uploads/2023/01/newlogo23f.png
0
0
Elf Ernest
https://santaupdate.com/wp-content/uploads/2023/01/newlogo23f.png
Elf Ernest
2014-11-17 04:00:59
2014-11-16 11:38:58
Santa Orders Daily News Updates NOW