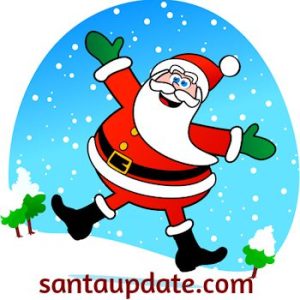 Merry Christmas, everyone!
Operation Merry Christmas got off to a rousing start today with Elf Bernard in Santa's Workshop leading us all in a round of Jingle Bells. That got the blood pumping and all got busy on their projects right away.
Operation Merry Christmas is the work of getting Santa in flight on Christmas Eve. A lot happens between now and December 24th to get Santa going and we're here to tell you that story every day of the season. It is our annual tradition. Be sure to check here daily for the latest update from Santa and the North Pole.
Out at Santa's Stables Elf Victor is busy trying to get the reindeer ready for the annual reindeer games. But he admits many of the reindeer and the elves are distracted by the Big Building with No Name and all the activity there recently.
So many elves go in there and none ever come out. It has those of us not involved with the project very concerned and curious about what will happen in the weeks ahead.
We're trying not to think about it.
Today I see elves everywhere busily working on their part of Operation Merry Christmas. And it feels good.
Question of the Day: What does Santa's workshop look like?

https://santaupdate.com/wp-content/uploads/2023/01/newlogo23f.png
0
0
Elf Ernest
https://santaupdate.com/wp-content/uploads/2023/01/newlogo23f.png
Elf Ernest
2014-11-28 03:00:26
2014-11-26 09:56:31
Operation Merry Christmas Kicks Off