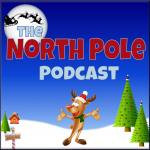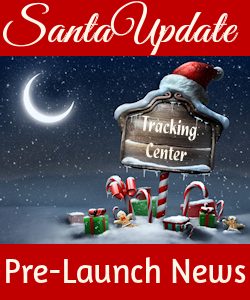 The weather is holding at the North Pole at this hour. Even though the winds are high and a little dangerous at times sleighs are easily getting off the ground.
We are told that aircrews are rushing things because they know conditions here at the North Pole will likely change in the next few hours. In fact, it appears that flight operations may shift a little towards the south pole. If reindeer working right now need a place to go while the North Pole endures a harsh winter blizzard it appears the South Pole is where they will head on a temporary basis to be kept safe and warm and healthy.
But for right now, sleighs are both coming and going — and it will remain that way as long as the weather holds.
— Elf Ernest
Click here to Visit the Tracking Center ~ Click here to Track Santa by Text
North Pole Weather: -22 degrees F, *** Overcast, High Winds *** **BLIZZARD WARNING**
Where it is Christmas Eve: Sapporo, Seoul, Pyongyang, Tokyo, Guam, Yakutsk, Port Moresby, Brisbane, Vladivostock, Melbourne, Hobart, Sydney, Port Vila, Majuro, Magadan, Suva, Wellington, Nukualofa, Kiritimati, Samoa
Bedtime Warnings: None yet



Click the player below to listen to the latest broadcast from North Pole Radio News:
https://santaupdate.com/wp-content/uploads/2023/01/newlogo23f.png
0
0
Elf Ernest
https://santaupdate.com/wp-content/uploads/2023/01/newlogo23f.png
Elf Ernest
2015-12-23 08:00:24
2015-12-22 04:31:06
North Pole Airlift Beats the Blizzard