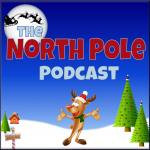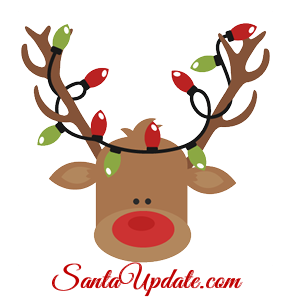 Happy November Greetings!
The North Pole Halloween Party was a huge success. We had so much fun!
The parade was a great new event and I think it might become a new tradition. It gave everyone a chance to show off their costumes and made everyone really hungry before the party even began.
Before we could dig into the goodies though Mrs. Claus made us eat a proper meal of Franken Weenies and Spider Guts (well, they were spaghetti noodles). But that didn't take long before the cookies, cakes and candies came out for the rest of the party.
Of course, we played limbo – this year won by Elf Gabby, who works in the North Pole Public Works department as a curb painter. We think she won because she has a lot of experience way low to the ground.
The costume of the year was awarded to Elf Helen, a floral arranger at the North Pole flower shop. She came as a giant, electric rose that lit up, opened and then she flew out of the bud as Tinker Bell, rising high in the air and sprinkling fairy dust on everyone as she did so. I still don't know how she pulled that off. I didn't see any strings or a visible means of propulsion. But she was fabulous! A well-deserved award for an incredible costume that make everyone ooh and aah and smile.
Everyone expected something to go wrong or weird because of the Merry Prankster but I tell you nothing out of the ordinary happened.
The food fight was very organized this year. Mrs. Claus had elves covering the walls with plastic before most were done eating their dinner. The boys in Research and Development rolled out the water cannons filled with Kool Aid but hid the launch caps to the explosives inside of pumpkins that the elves had to find as part of the scavenger hunt activity led by Santa.
While elves were busy with that activity Mrs. Claus had bunkers put up on opposing sides of the room and trays and trays of throwable foodstuff like cup cake "bombs" and squirt guns filled with syrup. The fight officially got started when Elf Crash Murphy jumped on a zip line erected from corner to corner of the hall and flew over the crowd dropping water balloons filled with marshmallow crème. That caused a rush to the racks as elves everywhere tried to bean him with anything as he was in the air. Chaos quickly ensued as elves then turned on each other.
It was as epic an event as ever for Halloween at the North Pole. Everyone had fun, they helped clean up and nobody got hurt. Mrs. Claus was very pleased with how it all came off.
In other news, the North Pole News Department has filed their first radio report of the season. You can hear it by clicking on the player below.
https://santaupdate.com/wp-content/uploads/2023/01/newlogo23f.png
0
0
Elf Ernest
https://santaupdate.com/wp-content/uploads/2023/01/newlogo23f.png
Elf Ernest
2016-11-01 03:00:30
2016-10-31 15:36:02
Halloween Party a Huge Success