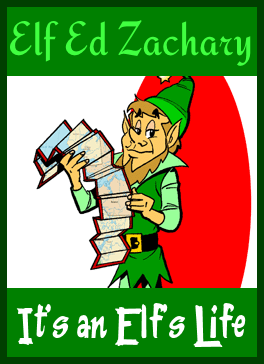 The Merry Prankster sure upset a lot of folks this week. When the news broke of what he did at the North Pole Post Office what did the children of the world do? They flooded the North Pole post Office with letters.
Isn't that ironic?
That's okay, kids. That is what you are supposed to do.
Children are writing because they are afraid that the Merry Prankster will affect Christmas. The fact that he would do something so terrible as what he did this week really upsets them.
It upsets us here at the North Pole too.
Believe it or not, when bad things happen at the North Pole – and they sometimes do – we worry just as anyone else would.
Over the years we have had a lot of tough events to deal with.
There was the year with no sugar at the North Pole. Last year the reindeer went missing. Then there was that awful year of the Bah Humbug Virus and that year when Santa was so sick he couldn't fly the sleigh.
Most of you are too young to remember those times.
In every case, things turned out okay. Yes, it might have changed one Christmas in a small way or another but at the end of it all there was still Christmas.
The lesson we learn over and over again at the North Pole is that what we do is not limited to just one man. Santa is our leader and he shows us the way. But all of us have a small part in what Santa does.
When we work together there just isn't a problem we cannot fix.
This year the problem seems to be this Merry Prankster.
I want you to know that no matter what – they will catch this guy. No matter what – he can't stop Christmas. Nobody ever has. Nobody ever will.
So we appreciate your concern. And we appreciate your ideas and your suggestions.
Bad things happen everywhere. It is never a question of whether or not we will go through hard things. The question is how we decide to react to it.
At the North Pole we have learned to deal with these things by focusing on love and giving. And by working together.
I would bet all the money in the world that is how we solve the problem of the Merry Prankster.
https://santaupdate.com/wp-content/uploads/2023/01/newlogo23f.png
0
0
Elf Ed Zachary
https://santaupdate.com/wp-content/uploads/2023/01/newlogo23f.png
Elf Ed Zachary
2016-11-15 18:18:05
2016-11-15 18:18:05
When Things Go Wrong at the North Pole