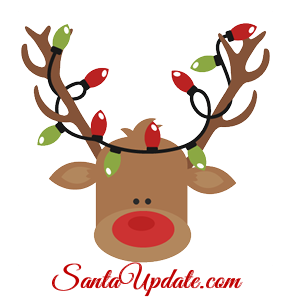 Happy Early Spring greetings, friends!
It's the 24th of March or the 9 month mark until Christmas Eve. Time is going by so very fast!
The reindeer are in the news here at the North Pole. Most of them are getting ready to leave. As spring pops up in different areas of the world the reindeer take their vacation and return to the wilds of Finland, Norway, parts of Russia, Canada and the Rocky Mountains.
Elf Victor is throwing a going away party for them over in the reindeer barns.
Santa is going to the party but he is also packing his bags. He's headed to the ranch in Norway because he wants to meet some of the new reindeer babies that have been born. He will meet them and give many of them names.
The reindeer are the first at the North Pole to leave on annual vacation. Many elves are planning to get away soon for all parts of the world where they come from.
I'm not sure if I will take a vacation this year. I might just spend my whole year here at the North Pole.
Santa and Mrs. Claus are planning a little getaway too. But I'm not sure when or where they are going. When I find out I'll let you know.
https://santaupdate.com/wp-content/uploads/2023/01/newlogo23f.png
0
0
Elf Ernest
https://santaupdate.com/wp-content/uploads/2023/01/newlogo23f.png
Elf Ernest
2017-03-24 00:01:42
2017-03-17 21:32:01
9 Months Until Christmas