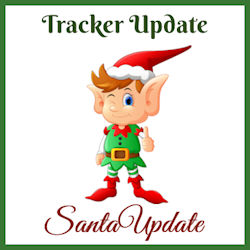 Howdy all!
The elves over at SantaTrackers.net were very excited to announce late last night that they met their recruiting goal that Santa set last summer. There are now more than 20 million tracker elves tracking Santa for Santa.
Those 20 million will start their duties within hours by checking-in with North Pole Flight Command.
The check in will happen sector by sector over most of the day today. This simple but important process tells the North Pole how many of those 20 million elves are actually on the job.
This is important for Flight Command to know so they can anticipate the response rate from elves in each sector.
Given changing weather conditions and other factors that affect Santa's flight the elves at Flight Command will need to know how many elves they can expect a response from if Santa asks for anything in particular.
By the way, it's not too late to sign up to be a tracker elf for Santa. Just visit SantaTrackers.net to get started.