It's only 28 weeks to Christmas now and Trixie's home!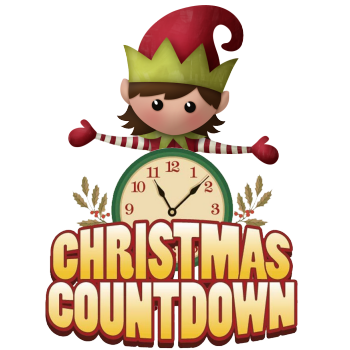 She has grown so much! She has muscles on muscles and my goodness – is she ever FAST. I was so used to her being a little reindeer but now she's taller than me. I mean, everyone is taller than me and Trixie is still kinda little for a reindeer. But Santa told me a reindeer doesn't have to be BIG to be a big reindeer. They always make a big deal about Donner and Blitzen because those guys are HUGE but Rudolph is just a little guy. Trixie is little like Rudolph.
And Vixen? – well, she's just a petite little thing. But nobody ever messes with Vixen. Let me tell ya. Vixen is one spicy Mama. She does not take any guff from anyone.
Sometimes I think Vixen is Santa's favorite because she is so sassy. No one can make Santa laugh like Vixen. But I asked Santa one time who his favorite was and he said he'd never tell me.
Can you believe that?!!
Anyways.
Trixie is home. But I won't get to see her much. She is leaving soon because she is on the test team for Santa's sleigh.
I don't know how much she will be flying. They say that only the very best reindeer get assigned to the test team. They call it the fast track to getting on Santa's A-Team of reindeer. There's only a 350-year waiting list. Trixie's young, so you know this could happen.
Anyways.
She is heading to somewhere to fly with what they call the Rookie Team. That's where all the hot-shot young reindeer go when they are assigned to the test flights. Hopefully I'll know soon just what that means.
I asked the sleigh guys if I will be able to watch Trixie on a sleigh cam. They said, "No way!". Evidently there are too many security concerns for them to set up a sleigh cam for the test flights.
Can you imagine how popular that would be?
I'm gonna talk to Santa about it. I think a sleigh cam for test flights would be an awesome idea.

https://santaupdate.com/wp-content/uploads/2021/06/061021.jpg
321
845
Elf Trixie
https://santaupdate.com/wp-content/uploads/2023/01/newlogo23f.png
Elf Trixie
2021-06-10 00:01:18
2021-06-04 11:00:03
28 Weeks Until Christmas