Last year for the Thanksgiving Day Elf Parade we invited tracker elves from SantaTrackers.net to participate by sending in photos and videos of their decorated bikes or elf uniforms. What we received were submissions of smiling, Christmas-ready elves excited for the season. Click here to see a few of the photos we received last year.
We want to invite believers, fans and tracker elves everywhere to participate again this year.
How do you participate? Here are some ideas:
Take photos of you by your Christmas tree
Decorate your bike, trike, scooter or similar favorite thing for Christmas and get a picture of yourself with it
Set up and decorate your home Santa tracking center
Get a picture with your parents, grandparents, siblings or friends and show us your Christmas cheer
Make an elf outfit and show it to us!
Really, we just want to get in the Christmas spirit with you. It's a lot of fun.
Special note for Tracker Elves of SantaTrackers.net: your elf supervisor will be announcing a contest for your participation in this event.
So charge the batteries in your phone or camera and get ready to take some pictures to share.
One of the big surprises for this event last year was how much the elves at the North Pole enjoyed all the photo submissions we received. It did a lot of boost their morale in the run up to Christmas.
This year we have promised to run all the photos we receive in the North Pole Gazette – that's how popular this feature was a year ago.
We hope you join in the fun. A new submission form will be posted just before Thanksgiving and further details will be shared with you then.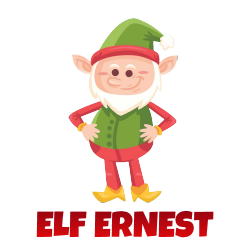 ps — what is Operation Merry Christmas? We're going to talk a lot about that over the next 10 days. Be sure to stop by daily for our Santa Updates!
https://santaupdate.com/wp-content/uploads/2022/11/111522.png
320
845
Elf Ernest
https://santaupdate.com/wp-content/uploads/2023/01/newlogo23f.png
Elf Ernest
2022-11-15 00:02:02
2022-11-14 21:08:57
Join the Thanksgiving Day Elf Parade Festivities