Santa's workshop is one busy place these days. But after meeting with Elf Bernard there this week Santa feels like things are right on track. We also sent Elf Crash Murphy there today to check things out and you can hear his report for North Pole Radio News in the player above.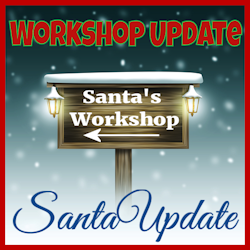 I met with Santa via Zoom. I forget where he is exactly, he is always all over the place visiting with children this time of year. But we talked about Operation Merry Christmas and how things are going.
Overall, Santa seems pretty pleased with how things are going with just two weeks to go. Santa's workshop appears to be well ahead of schedule and the feeling there is pretty good. The Wrapping Department is starting to feel a little stressed but that's kind of normal for this time of year. The North Pole Post Office is super busy, as we heard from a report from Elves Frank and Crash on the radio earlier this week, but that is expected too.
Elf Hugo at the post office says they have been dealing with a LOT of mail this week after we broke the news that Vixen suffered a little injury. We expect a radio update on this soon but I can tell you that what I've heard from Reindeer Operations is that Vixen is feeling pretty good and is recovering from that injury well. Stand by for news on that.
Things are gearing up for Santa's flight pretty well.
North Pole Flight Command has provided updates to us all year on Santa's new sleigh and I understand those challenges are really getting a lot of work. Despite the issues with the sleigh there are REALLY GOOD feelings about the work of Tracker Elves over at SantaTrackers.net. Those guys have really done a lot of work already this year and the flight planners are super excited what it all means for Santa's flight this year.
So, all in all, with Christmas Eve just two weeks away things are in much better shape at the North Pole these days. In fact, we're all getting pretty excited.
What about you? Are you excited? Please let us know in the comments below.
Thanks for checking in each day!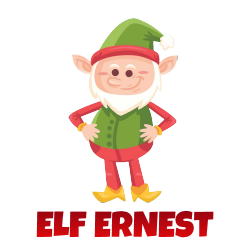 https://santaupdate.com/wp-content/uploads/2022/12/121022-1.png
321
845
Elf Ernest
https://santaupdate.com/wp-content/uploads/2023/01/newlogo23f.png
Elf Ernest
2022-12-10 00:01:07
2022-12-09 22:20:27
Update from Santa's Workshop