Hi ho! Just 49 weeks to go…until Christmas.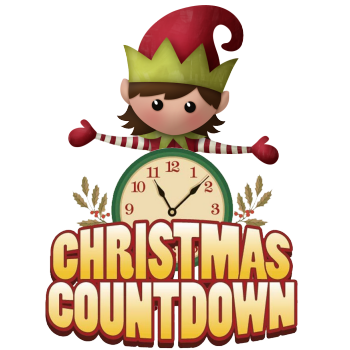 That 49 weeks is going to go fast if things don't get organized around here. Right, there's chaos.
Elf Roger Star, the International Director of Santa Trackers, made an announcement yesterday about job restructuring.
It affects a lot of elves who work in what they call the "tracking Santa world" here at the North Pole.
Tracking Santa, as you know, is a huge thing. Millions of elves track Santa for Santa, as well as millions of people around the world. North Pole Flight Command falls under the "tracking department", as well as elves working the sleigh and the reindeer departments. Not to mention all those millions of tracker elves working remotely around the world.
Anyway, those elves were all told that their jobs are changing in 2023.
But it freaked out everyone at the North Pole. Everyone.
As I told you last week, I signed a new contract. But even I wasn't sure if I was coming to work this morning.
Everyone, it seems, listened to Elf Roger when he said "whatever elf job you had you no longer have".
Or something like that.
So, some elves didn't show up to work today. Other elves showed up but felt they had to ask what to do. And other elves just waited for someone to call them and tell them what to do.
Hahaha. It's January, kids. We're all in kind of a fog.
This is all kind of normal. January is a time when things shake up a little bit at the North Pole. The only thing we know is that the countdown clock shows when Santa launches. But how we're going to get to that point has not exactly been decided.
You see, we all get to go through our annual elf review. We meet with whoever our elf supervisor is and talk about how last year went.
It is kind of a nerve wracking thing. You know how it goes. Nobody likes anyone checking on their room.
Anyways, we do the review thing then we talk about the job in the new year. We set goals. We talk about the things we need to work on. We discuss what to expect between now and when Santa launches.
We also schedule things. We schedule when we will meet again to talk about our goals and our progress. We schedule when vacation will be. We talk about the whole year in advance.
We need to get past all this stuff. We need to move forward. 49 weeks is going to go fast, right?
That is what January is all about.
And it cannot be over soon enough.

https://santaupdate.com/wp-content/uploads/2023/01/011523.png
321
845
Elf Trixie
https://santaupdate.com/wp-content/uploads/2023/01/newlogo23f.png
Elf Trixie
2023-01-15 00:01:06
2023-01-14 10:03:42
49 Weeks Until Christmas