Hi everyone! 40 weeks now remain until Christmas and there is a lot of activity to report.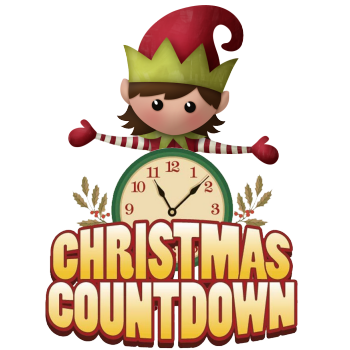 I don't want to steal any news from anyone. Elf Meg over a North Pole Flight Command is going to publish some news this week. She has new stuff to share about Santa's sleigh.
So I won't say anything about that.
My boss, Elf Harold, is working on a big breaking news story too. But he is waiting for an official announcement from Elf Ernest before he can publish that story and all this looks to be happening this week.
Mrs. Claus is in the news. But I can't tell you about that yet.
So, here we are, with all this news to share and we can't share it. Not yet. The news business at the North Pole can be kind of goofy at time.
Elf Hugo at the North Pole Post Office tells me a lot of people are writing in wanting to know when the next North Pole Podcast will come out and when the next North Pole chat will be.
Well, the podcast will come out this week. That's the good news.
But, the North Pole Chat looks to be delayed until after Easter. I don't know why. I don't know who's holding the chat or what they will be talking about but I was told it won't happen until some time in April.
There's a different feel to this year. Everything seems to feel a little less…um…what's the word I'm looking for? It seems to feel a little out of rhythm. Things are happening, nobody's worried but we're at a strange time of year where we cannot really tell if things are moving as they should.
Nobody's worried. But something is about to happen and I think everyone is waiting for whatever that thing is to happen before they start looking at Santa's ride this year as being put together.
Speaking of Santa's launch, we're down to 279 days today until Santa takes off. But that's a long way off yet and a lot of what needs to happen is still yet to even make the calendar.
So we wait. Stick around this week. News will be coming from all over.

https://santaupdate.com/wp-content/uploads/2023/03/031923.png
321
845
Elf Trixie
https://santaupdate.com/wp-content/uploads/2023/01/newlogo23f.png
Elf Trixie
2023-03-19 20:15:36
2023-03-19 20:08:56
40 Weeks Until Christmas