Just 12 weeks until Christmas, guys. That's just crazy.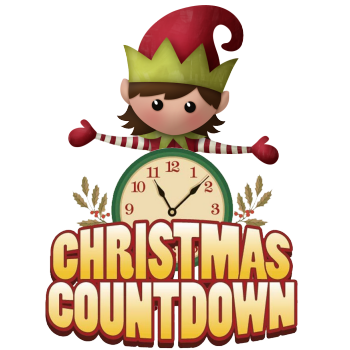 The snow here is really coming down. So it's starting to feel like Christmas even though the stockings are not yet hung and the trees are not yet up. Snow changes everything and we're getting dumped on.
Elf Seymour Snow tells me it's going to be another really big snow year for the North Pole. Oh, yay.
Anyways.
I attended a meeting of the Halloween Committee last week. I'm not on the Committee but Mrs. Claus is the chair of that group and she could not go, so she sent me.
What a mess of a meeting.
You see, Halloween is now less than a month away. And while the basic work of organizing that the committee does is finished they are really worried.
They feel that the party is going to flop. And that's ridiculous because Halloween is just made for elves. They love it. It is one of the biggest parties of the year.
The concern comes from the fact that Christmas in July this year was kind of subdued – because Santa wasn't here.
Honestly, Santa really does not do much during Christmas in July. But he and Mrs. Claus are front and center at the Halloween party. And nobody here even believes that Santa will be back for the party this year.
Some are even worried that because Santa won't be there (and we don't know that he won't) that other elves won't show up.
I did mention this to Mrs. Claus. She didn't seem concerned in the least.
But the Halloween Committee is big-time worried.
The party is going to happen. Halloween is on a Tuesday this year, which is also kind of a bummer, because it's a school/work night for everyone. But we have a saying here at the North Pole: "The party must go on!"
That means the party is happening on a Tuesday. It's happening whether Santa shows up or not.
We've got four weeks, roughly, to turn attitudes around about this. And, unfortunately, we have to start with those elves on the committee.
Wish me luck with that!

https://santaupdate.com/wp-content/uploads/2023/09/100123.png
321
845
Elf Trixie
https://santaupdate.com/wp-content/uploads/2023/01/newlogo23f.png
Elf Trixie
2023-10-01 00:01:23
2023-09-30 12:30:59
12 Weeks Until Christmas