There are now just 6 weeks until Christmas. And it is getting crazy.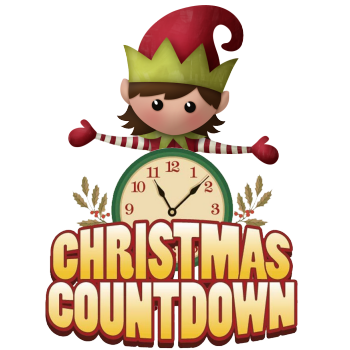 I visited Santa's workshop this week with Mrs. Claus. I was there to just take notes for her in a meeting with Elf Bernard.
I've talked to you about Elf Bernard before. He's awesome. But he is nothing like people think. Dumb movies.
Anyways. Elf Bernard took us on a tour. Did you know there are several levels to Santa's Workshop? I had no idea how huge it is. Thousands and thousands of elves work there.
And no, there aren't chocolate fountains, sugared walls and candy canes everywhere in Santa's workshop. It's a workshop and it looks like a place of work. There are lots of tools. Lots of shelves and drawers and small parts to stuff.
It's noisy in there in different places. In some places they have it marked off where you can walk. That's because it can be a dangerous place. Things can fall and one could get hurt in there. So there are a lot of rules.
For the first time ever I was made to wear a hard hat in our visit to Santa's workshop. Mrs. Claus did too. Those are the rules for the area we went to. Elf Bernard is a stickler for the rules!
Anyways. We met a lot of elves and we got updates on a lot of stuff. Mrs. Claus understood everything they showed us and she seemed happy with the results of the visit. She will be talking to Santa about it but I guess right now is a really important time for production in Santa's workshop.
Of course, what they do affects the Wrapping Department. And from my office window I can see the machines in the Wrapping Department working 24 hours a day. That place is humming too.
I know we like to share news of stuff we do, like the Elf Parade and our parties and stuff. But I wanted you to understand this week that we are busy working, too. Really working, right now.
Christmas is almost here and there is much that needs to be done.
And the elves are doing it.

https://santaupdate.com/wp-content/uploads/2023/11/111223.png
321
845
Elf Trixie
https://santaupdate.com/wp-content/uploads/2023/01/newlogo23f.png
Elf Trixie
2023-11-12 10:26:24
2023-11-12 10:26:24
6 Weeks Until Christmas