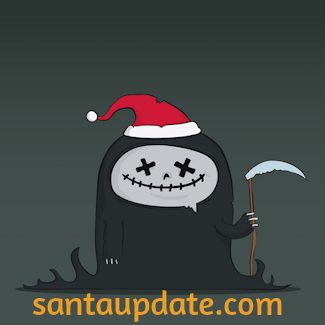 Halloween is a big deal at the North Pole. Everything stops here when we celebrate Halloween. Elves take the WHOLE day off just to get ready for Halloween.
It's all about the costume. The costume serves two purposes: it has to be designed to win the best costume contest and it has to be strong enough to withstand the annual Halloween party food fight.
An elf's costume has to be epic and unusual and maybe even weird in order to win.
But it also has to be functional because once the best costume has been awarded there is a massive food fight at the North Pole. It is not just any food fight. It is the BIGGEST food fight of the year and yes, Santa and even Mrs. Claus get in on the fun.
Over the years the Halloween costume has become part of the strategy for the food fight.
A couple of years ago Elf Helga came as a Ghostbuster with an epic costume that included a smoking ghost trap.
What we didn't know was that her brother, Elf Gaylord, who also came as a Ghostbuster, had loaded their guns with a foam based liquid that exploded when you "crossed the streams". So when Helga started squirting elves with this green stuff coming from her costume they all thought it was jello or juice drink or something. Then Gaylord jumped in and started firing and the entire room filled up with this creamy white foam that just made it impossible for anyone else to even see. And it was delicious too. They won the food fight all by themselves.
So that is what is happening right now – elves are scheming and making epic costumes made to do battle with tasty food.
Tomorrow is going to be one very wild day at the North Pole. I'll give you a full report when it is all over.
https://santaupdate.com/wp-content/uploads/2023/01/newlogo23f.png
0
0
Elf Ernest
https://santaupdate.com/wp-content/uploads/2023/01/newlogo23f.png
Elf Ernest
2015-10-30 02:00:33
2015-10-17 17:25:20
North Pole Halloween Celebrations Begin