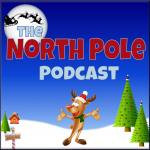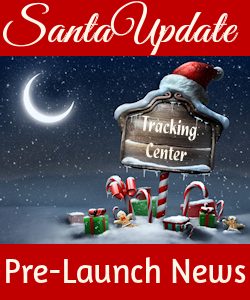 I was just on the phone with Elf Victor. He told me that the reindeer of Santa's sleigh are now down for a long nap.
This is pretty routine. But did you know that reindeer — kind of like people world wide — have a hard time going to sleep right now? Yes, it's true. They are very excited for Christmas and they know they have what amounts to about two very long days ahead of them in flight but they still find it hard to sleep.
This is the biggest day of the year for them. They get so excited when it gets here. They just can't wait to fly.
— Elf Ernest
Click here to Visit the Tracking Center ~ Click here to Track Santa by Text
North Pole Weather: -23 degrees F, *** Light Snow, High Winds *** **BLIZZARD WARNING**
Where it is Christmas Eve: South Pacific Island Nations, parts of Antarctica, New Zealand, Australia, Indonesia, Japan, Philippines, Far East Asia, parts of Central Asia
Bedtime Warnings: None yet



Click the player below to listen to the latest broadcast from North Pole Radio News:
https://santaupdate.com/wp-content/uploads/2023/01/newlogo23f.png
0
0
Elf Ernest
https://santaupdate.com/wp-content/uploads/2023/01/newlogo23f.png
Elf Ernest
2015-12-23 12:00:42
2015-12-22 04:46:28
Nap Time for Rudolph and Team