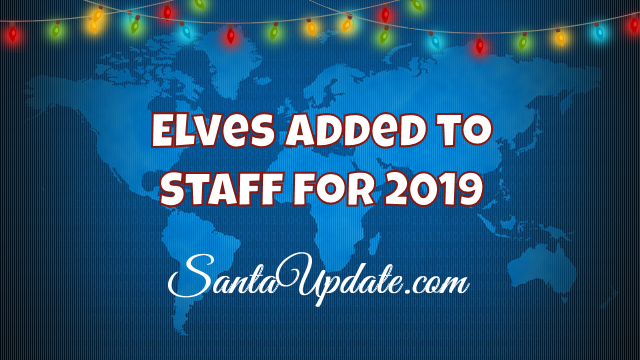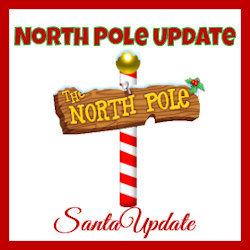 Greetings!
I know it is early for news of Christmas 2019 but, hey, I've got news!
Santa is letting no grass grow under his feet. By his direction I am adding several new elves who will contribute to what you see here at SantaUpdate.com.
I'm pleased to announce two "countmasters" to SantaUpdate.com — Elf Trixie, who will update us all as the countdown to Christmas continues at the North Pole, and Elf Max, who some of you know already from SantaTrackers.net. Elf Max will keep you aware of the countdown to the launch of Santa's Sleigh.
Why are we doing this? Well, it's kind of because of YOU.
Santa has been reading the many emails, messages and voice mails we receive about this and the other websites of the North Pole. We are always looking to improve things and Santa devotes a lot of time absorbing the feedback you give us. Then we talk about it.
One of Santa's concerns is the confusion some seem to have about our countdowns.
You see, we have many countdowns here at the North Pole. You could say elves are crazy about countdowns. They are fun and motivating. We have a countdown to Christmas, a countdown to Santa's launch, a countdown for when the workshop finishes, a countdown for when the reindeer return, a countdown for Operation Merry Christmas, and lots of other countdowns.
Trixie and Max will be helping us to keep them straight for you. The countdown you see right here on SantaUpdate.com is dedicated to Santa's launch. That's what we do. We update you on that countdown all the time. Max will keep reporting that.
But Trixie will keep us on track for the milestones we pass as we countdown to Christmas. Christmas is the Queen Mother of all countdowns. The big one! The one that's really important.
So these are new updates you'll see from us — presented by Elves Trixie and Max. That's a big change. For years it has just been little old me providing posts here. I will continue as I always have (including talking now and then about the countdowns). Trixie and Max will be here to keep us straight on all the countdowns.
This is just the start of many changes and additions for SantaUpdate.com this year. We hope you continue to visit us as we enjoy the countdown to Christmas.

https://santaupdate.com/wp-content/uploads/2019/01/010519.png
360
640
Elf Ernest
https://santaupdate.com/wp-content/uploads/2023/01/newlogo23f.png
Elf Ernest
2019-01-05 16:02:51
2019-01-05 16:02:51
Elves Added to Staff at SantaUpdate.com