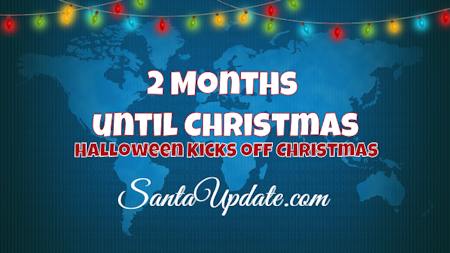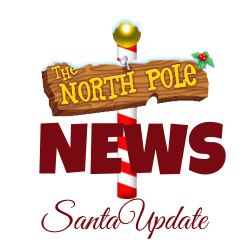 Greetings! Today we tick off another milestone in the countdown to Christmas — Christmas is two months from today! Isn't it exciting?
This week we have seen all the North Pole Radio news team gather at the studios of Kringle Radio. They have been in meetings all week about the plans to broadcast the Tracking Santa show this year. I haven't heard the news of who is going to be assigned to which locations but I expect that news to come out very soon. Even better, we expect to start hearing our first radio news reports very soon.
Of course, there are many other things going on a the North Pole as well. Halloween is just a week from today!
Halloween is a big tradition for us, just as it is for many of you. We love it! I'll tell you more about it in the days ahead. Right now elves are working in secret to plan their costumes. I don't know why it has to be such a big secret but that's the way it is at the North Pole. Elves take Halloween very seriously.
There will be, of course, the big Halloween party and, of course, we are expecting, once again, the big North Pole food fight that always seems to happen on Halloween.
I think what I like most about Halloween is that the very next morning, really as people are cleaning up from the big party, the lights start to go up for Christmas. In fact, from the day after Halloween forward it's really all about decorating for Christmas. While the lights go up they don't yet go ON — that waits for the walkabout by Santa in North Pole Village on Thanksgiving Night. That's a huge moment, too.
But it's all fun. And it's about to begin here at the North Pole. I'm so excited!

https://santaupdate.com/wp-content/uploads/2019/10/102419.png
253
450
Elf Ernest
https://santaupdate.com/wp-content/uploads/2023/01/newlogo23f.png
Elf Ernest
2019-10-24 00:02:28
2019-10-22 05:47:33
2 Months Until Christmas