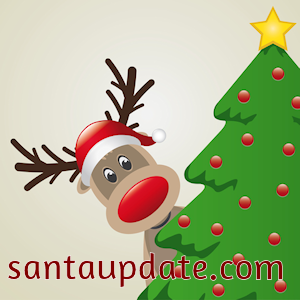 Every year I get the honor to pass a message on to you from Santa about your Christmas tree. I worry that you might get bored with this information but then I remember that I never get bored with it. I kind of think of it like a favorite holiday movie. It comes around every year and I never tire of it.
The Christmas tree is an important part of every home. This weekend is the most popular time for most people to put up a tree, according to studies. As you work to get your tree up and decorated Santa wants you to remember a couple of things:
A Christmas tree is a member of your family and it has a place of prominence in your home. Give it a name.
Your Christmas tree, like any member of your family deserves love. Feed and water it often.
The Christmas tree is a symbol. In fact, it is one of the oldest symbols known to man. It is symbolic of the family. It has deep roots and long branches. Over time, these roots and branches help establish identity. Being an evergreen, the tree is also symbolic of hope and eternal life. Think about what the tree means.
Your Christmas tree is reflective of you and your family. Decorate your tree carefully. Many people learn things about you based on how you decorate your tree.
One of the things Santa really loves that we rarely ever talk about is the fact that when he is in your home he gets to look at your tree. He loves that. Santa loves that he can look at a tree and instantly know who lives there and what they are like.
Santa loves to see how creative you are with your trees. And he also loves when you talk about them. The Christmas tree is one of the very best parts of Christmas.
It has been a fun weekend here at the North Pole. One of a lot of work.
We did take a bit of a break last night in North Pole Chat when we had Santa and Mrs. Claus together for a while in chat. We had a good turn out.
Thanks to a suggestion from a few of our site users (Hannah in Arizona, Gretchen in New Hampshire, Robbie in Scotland to name a few) we are now archiving chats for those who miss them. You can see the chat archive at this page.
We also learned last night that Santa and Mrs. Claus are popular in chat. So we will have them back, of course, as time allows over the next several weeks. Please watch the North Pole Chat Calendar for updates.
Speaking of updates, the guys in North Pole Radio News answered some questions that have come in about Operation Merry Christmas. You can listen to their report below.

https://santaupdate.com/wp-content/uploads/2020/11/112920a.jpg
320
845
Elf Ernest
https://santaupdate.com/wp-content/uploads/2023/01/newlogo23f.png
Elf Ernest
2020-11-29 00:10:56
2020-11-29 00:10:40
Christmas Trees and Christmas Plans