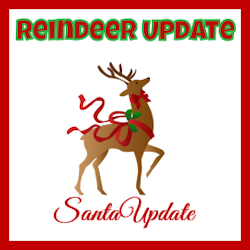 The reindeer games will begin next week, according to officials in the Reindeer Department at the North Pole.
The reindeer games are a big part of Operation Merry Christmas. If the reindeer are not ready, Santa is not ready. The reindeer games are how they get ready.
Organizing thousands of reindeer to help Santa on Christmas Eve is no small job. Every reindeer needs to know what to do and what to prepare for. There are a lot more jobs for the reindeer besides those who pull Santa's sleigh.
In fact, thousands of reindeer work in support of Santa. Many people do not know this or understand it.
Reindeer are needed to fly all kinds of special missions on Christmas Eve. Some are scouts, some are weather watchers, some are moving supplies to Santa.
In fact, if you ever want to see flying reindeer Christmas Eve is the one night of the year to not only see one sleigh in the sky but maybe thousands. It happens every year.
The reindeer games are run in all kinds of weather. They are used to not only get the reindeer ready but also to give them a chance to show off what they can do. While there are tens of thousands of reindeer here all any one of them want is just a job on Christmas Eve helping Santa.
It is one of the biggest dreams a reindeer can have.
So the games are always competitive and well run. Reindeer work hard and the games are a way for them to show that.
I don't know the details yet. But I suspect by the end of the week the games will be running in full force. They are a little late in starting this year, but that's ok.
Santa says he's excited to be here for the games this year. He usually is not here. He won't be able to see them all but he will be able to see some of the games. That makes this Reindeer Games competition a very special one this week.
This story is so big at the North Pole it made the North Pole Radio News. You can listen to their report below.

https://santaupdate.com/wp-content/uploads/2020/11/112720.jpg
321
845
Elf Ernest
https://santaupdate.com/wp-content/uploads/2023/01/newlogo23f.png
Elf Ernest
2020-11-28 03:43:33
2020-11-27 21:56:18
Reindeer Games to Begin Next Week