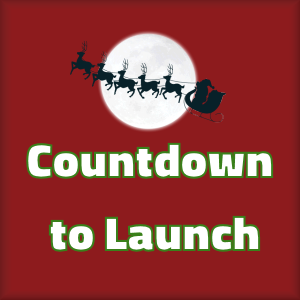 25 Days to Santa's Launch! It's getting closer!
Hi ho, Fans, Believers and Trackers of Santa — Elf Max here, head web dude at SantaTrackers.net reminding you that our countdown to launch of Santa's sleigh is getting serious
We now have 37 million tracker elves for Santa registered from places all over the world.
Santa has the world organized into 5 delivery zones that we call sectors. And each sector has millions of elves who track Santa for Santa. Their job is to help send information to the North Pole that can be used to get Santa around the world more quickly and safely. We still need a few million more elves, so if you want to become an elf we have a job for you to do!
We have just 25 days now to get trackers recruited, trained and reporting information to the North Pole.
Can you track Santa for Santa? Do you know of someone who wants to be an elf?
Please share this post. Text it. Tweet it. Snapchat it. Whatever it is that you do, get the word out. It's Christmas! Let's do this thing.

https://santaupdate.com/wp-content/uploads/2020/11/112820.jpg
321
845
Elf Max
https://santaupdate.com/wp-content/uploads/2023/01/newlogo23f.png
Elf Max
2020-11-28 00:01:06
2020-11-27 21:41:10
25 Days to Santa's Launch