We are down to 25 weeks now until Christmas! That's like…nothing! I feel like hanging my stocking right now, it's SOOOOOooooooo close.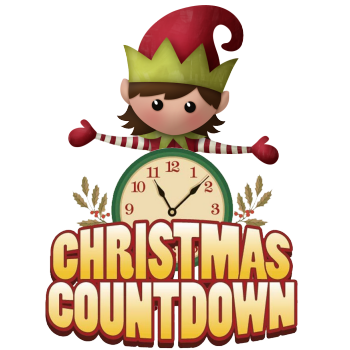 I have to confess something. I have chatphobia. Seriously. I can't even tell you the anxiety I got this week when Elf Ernest asked me to do a Christmas in July chat.
I mean, I get it. Chats are fun. I have no problem helping Mrs. Claus with HER chats, when she has to do them.
But me? Why would anyone want to chat with me? I'm just a simple girl. I don't have any answers about the North Pole because compared to nearly every other elf out there I'm fairly new here.
I talked to my editor, Elf Harold Star, about it. He told me I not only should get ready for chat but I also should prepare to be on North Pole Radio News.
No way is that EVER going to happen, guys. I'd be a nervous wreck.
Seriously. For reals. No way. Uh-huh. Never ever ever ever ever ever ever ever going to happen.
Anyways.
I'm getting pretty excited about other things coming up for Christmas in July. The Tracker Elf Conference is something I'm very much interested in.
I observed that chat Elf Crash Murphy did on Leon Day, ya know? That guy just cracks me up. That stuff he said about aliens and UFOs just gave me a case of the giggles.
But I could never be that entertaining in a chat. Sorry. I'm just ole boring me. I report the news, I don't make the news. I'm a background elf. I belong on one side of the camera or the microphone and that's the side you aren't seen or heard from.
I'll do that chat they want me to do but don't expect a lot from me, k?
Moving on.
I have been assigned to cover Santa's press conference on July 12th.
And I will do that. But I'm not jumping on the radio or joining any chats about it as an elf. Get it out of your heads now.
But, I will be there – behind the scenes of course – to help Mrs. C on her chat of the 18th of July.
That's different. You won't see me or hear from me but I'll be there – helping her. Because that's my job.
I'm also covering something really exciting for the Santa Tracker Herald Star. I'm interviewing this elf who runs the Fudge Factory at the North Pole. I'm excited about this because I love fudge. I hope they let me play with it.
Anyways.
Lots of good things coming up over the next several weeks. I can't wait to report about some of it.

https://santaupdate.com/wp-content/uploads/2021/06/070121.jpg
321
845
Elf Trixie
https://santaupdate.com/wp-content/uploads/2023/01/newlogo23f.png
Elf Trixie
2021-07-01 00:01:43
2021-06-30 15:29:18
25 Weeks Until Christmas