Hi ho, just 21 weeks to go until Christmas. I'm starting to get really, really, really, really, really excited.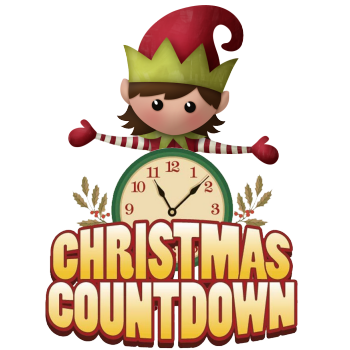 This summer-time elf thing has been a lot of fun for me. No school means I get to work most of the time at my first real love, being an elf reporter.
This past week I got a chance to interview some really neat elves.
Elf Ed Zachary, who is kind of a legend in the news business here at the North Pole, allowed me to interview him about his recent North Pole Photo Exhibit event at SantaTrackers.net.
I know he showed you guys about 20 cool images but he showed me a lot more, including some parts of the North Pole I have not been to. For example, he took me to the Sugar factory here at the North Pole.
Did you know sugar is not just a food? Yeah, the Workshop uses sugar sometimes as a glue. It's not very strong but when working with light, delicate stuff such as bamboo to make things for, say, dollhouses, it works really well. Glue is just one of many things made by the Sugar factory.
But it's still mostly for food. There's white sugars like caster sugar and granulated sugar and powdered sugar. But also brown sugar, pearl sugar, sanding sugar, cube sugar, cane sugar, molasses sugar, Demerara sugar, Turbinado sugar, fruit sugar, maple sugar, and liquid sugar.
Being the North Pole, there are all kinds of experimental and top-secret kinds of sugar here, too. One they will let me tell you about is pine sugar, a type of thick syrup made of tree sap. This is another industrial type sugar that can be used for stuff other than food but I was most interested in their use of it in a new candy that is shaped like a Christmas tree. I tried it and it's to die for. I can't wait for you to try it.
I'm not sure it will be ready for this year but I consider it one of the big new things of Christmas coming out from the North Pole.
I met and interviewed other elves you may know about. Like Elf Bernard, you know, the workshop guy? What a grump.
I also talked with Elf Dr. Lionel Spock, head of the medical team of elves here at the North Pole. We talked about this virus stuff and I think this will be an important article. I hope to come out with it in the next month.
Anyways.
Big stuff happening on the elf front, as you are well aware. I am working on some stories for that too, mostly stories about recruiting new elves.
Some of you are writing in about having to go back to school. Some of you are not happy about that. I can't wait to get back to school, but that's just me. I'm an elf and elves are weird.
It's okay. I like being weird.

https://santaupdate.com/wp-content/uploads/2021/07/072921.jpg
321
845
Elf Trixie
https://santaupdate.com/wp-content/uploads/2023/01/newlogo23f.png
Elf Trixie
2021-07-29 15:55:15
2021-07-29 15:58:28
21 Weeks Until Christmas