Getting an elf job is likely one of the most common questions we receive here at the North Pole. With all the emphasis on hiring tracker elves to track Santa for Santa we have many new elves asking how they can come to the North Pole to get a job here.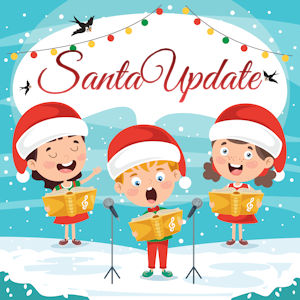 Well, to be honest, it is not easy. It takes some time.
So in this post we will try our best to explain the process, why it takes so long, and how you can best get on with your elf career.
Getting an elf job begins with first becoming an elf. You can't just get an elf job without being an elf first. What is an elf? We encourage you to visit ElfHQ.com to learn about what it means to be an elf. Once you learn all that, you can memorize the Elf Code and take the Elf Oath.
That's all stuff you have to do to become an elf. Once you are an elf, you will want to apply for an elf job.
There are all manner of elf jobs out there. And by that I mean that not all elves who work for Santa live at the North Pole. That's the beauty of things now. You don't have to live here to eventually get here and have a real elf job working for Santa.
You just have to know how it all works.
Elf jobs are many. For example, I'm an elf reporter. I produce news for the North Pole websites. That's my elf job.
There are lots of other elf jobs. There are elves who work with the reindeer, elves who shovel snow, work in Santa's workshop or the many departments at the North Pole like the Post Office, the Wrapping Department, or at North Pole Flight Command.
To get an elf job in any of those departments or areas at the North Pole you have to have expertise in those areas. For example, a sleigh traffic controller in Flight Command at the North Pole will come with experience as an elf and also in education and practical experience. Most sleigh traffic controllers at the North Pole have air traffic control experience from working at an airport or for the military.
Education is really, really, really, really important to Santa. Even Santa attends school. When it is not Christmas at the North Pole, Santa and most of his elves are in school learning new things that help them in their elf jobs. If you want to do something special at the North Pole it is a good idea to talk to a counselor at the school you attend or plan to attend to help you determine a field of study.
That education experience will help you get an elf job at the North Pole.
This is why it takes so long to become a North Pole elf. School takes a long time and gaining experience takes a long time.
But don't give up. Santa has made it easy for you to learn how to be an elf by working in other jobs than the one that you will eventually obtain. You will be provided a way to work your way up to the job you want.
Most elves, especially those who are younger or those who cannot yet live at the North Pole, opt to become tracker elves. A tracker elf is one who tracks Santa for Santa. This is a fun job to do because you get to help Santa get around the world on Christmas Eve. If you prove yourself as a tracker the chances  of you getting a North Pole elf job down the road improve.
Below is a radio news report that discusses the path of becoming an elf in the Reindeer Department. It's a very specialized kind of place to work at the North Pole and a lot of people want to do that job. Listen to that in the player below for more information.

https://santaupdate.com/wp-content/uploads/2021/11/113021.jpg
320
845
Elf Ernest
https://santaupdate.com/wp-content/uploads/2023/01/newlogo23f.png
Elf Ernest
2021-11-30 00:01:31
2021-11-28 16:08:40
Getting an Elf Job