200 days to Santa's launch, kids.
Ha! You thought I missed this week, didn't you? Well, I fooled you. I waited until today because its 200 days to Santa's launch and that's a big day here at the North Pole.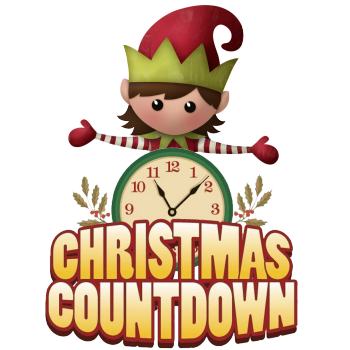 I went over to Flight Command to see what that meant to them.
You would think it is Christmas Eve already with those elves. I found those guys running all over the place because the big guy in Flight Command – Elf Buck – is coming to visit next week and he's going to want answers.
You see, this is the time of year where things get really serious for the flight teams. Everyone from the sleigh designers to the flight controllers to even the little dudes in charge of snow removal are all on the hot-seat. Elf Buck wants to know just how ready they are and what they will be working on the next three or four months.
I've met Elf Buck a couple of times. He seems really nice to me. But he makes a lot of elves over there really nervous. Some told me that he can be very stern. I don't know if that's true or if Elf Buck is the kind of guy who just wants elves to think that of him.
After Flight Command I wanted over to the North Pole Candy Company, which is not an actual part of Santa's operations. They are a private company and they sell Christmas candy all over the world. They are headquartered and made here at the North Pole because they want to be authentic.
When I visited these guys a few months ago they were a little depressed. They couldn't get a lot of things they needed – like sugar – due to shipping and supply problems.
Since they are at the North Pole there is no way these candy guys can escape the big countdown to Santa's launch. I wanted to see how it was affecting them.
I am pleased to report they are a much happier bunch right now. They have been getting the supplies they need and they are back in full production. I got a chance to visit their candy cane line and I learned how they were made. It's a pretty cool process.
I wanted to know if candy canes were white with red stripes or red with white stripes. Charlie Foster, a supervisor with North Pole Candy Company, said he could SHOW me the answer to that question but that he could not TELL me. So he took me into his office, which overlooks the candy cane line, and I watched.
And I know the answer to the question. But I can't tell you. I signed a form agreeing that I would not disclose that answer. So I won't. I'll only say the answer is NEITHER. Ok, get it?
There are, I am learning, answers for nearly every Christmas or North Pole mystery. For example, all this stupid snow. Now, don't get me wrong. There have been some nice spring days here at the North Pole. But it seems that every 3rd day now we get blasted with another round of snow. I've never seen anything like it.
But that won't stop "summer" coming to the North Pole. Christmas in July, in fact, is a summer event.
It just might be buried in snow, that's all.
Which is so totally weird to me.
Anyways.
200 days until Santa's launch only means one thing to me, your little reporter elf: it means we are that much closer to the reindeer being home.
And THAT means maybe I'll be able to see my girl Trixie once again. Oh, how I miss her.
I wonder if she misses me?

https://santaupdate.com/wp-content/uploads/2022/06/060622.png
321
845
Elf Trixie
https://santaupdate.com/wp-content/uploads/2023/01/newlogo23f.png
Elf Trixie
2022-06-06 00:01:56
2022-06-05 16:05:59
200 Days to Santa's Launch