19 weeks until Christmas friends, and the feeling of change is in the air.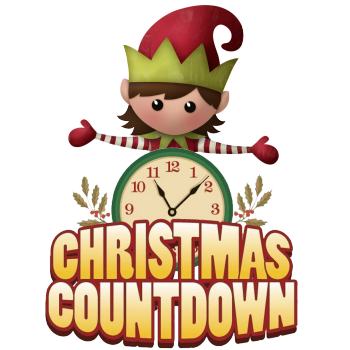 We are hearing from many out there that school has started up again. We are hearing that from both students and teachers. Some are excited, some are not.
We're not quite ready for school here at the North Pole. They don't begin for another week and Southern North Pole University won't be back in session until the first week of September.
Nevertheless, you can feel summer waning and the beginning of what some call fall. That's the busy season at the North Pole.
I wandered over to the Reindeer Barn to get an update. Nobody's talking. But I'm noticing a lot of hay and grain coming into the yard. So they are getting ready. The reindeer, as you know, tend to come back on their own. Nobody really knows the schedule. At least not that they share with anyone.
So all the talk right now is about the test flights.
I went over to Flight Command and they told me this is a big week coming up. Santa's sleigh – well, they 12 sleighs they are using to test, I should say – is going to have a week over the open water of the Pacific. I was told that three ships of the North Pole Navy are being moved into some area of the ocean to help with flight operations. Whatever that means.
Elves over at SantaTrackers.net are monitoring the situation. Did you know that tracker elves around the world are already on duty? I know, it's weird to think about. Santa's not even flying yet they are "tracking Santa".
Let me 'splain.
You see, the test flights are giving the tracker elves a lot of experience. While they track Santa's sleigh they send in reports to Flight Command that will be useful when Santa does fly. It's all part of a new program Santa and Elf Roger Star put together to make tracking Santa for Santa more effective. So far, I hear it is working out pretty well.
All of the good news coming out about the sleigh and the tracker elves and, soon I'm sure, about the reindeer is adding to the energy at the North Pole. Santa's workshop is going 24 hours a day and elves there are HAPPY. I hear singing every time I go over there.
Mrs. Claus says it will soon be "baking and candle" season. I'm told she's going to do a workshop soon on making candles. I'll be the first to sign up if that's the case. I love candles. I'm a candle girl. You should see my room, it looks like a shrine. I have so many good smelly candles.
Some of you are writing in to ask about the weather. It's a good question.
But let's do this. Rather than give you a weather report, let me see if I can line up Elf Seymour Snow for an interview. Then I'll give you the low down. K?
Toodles!

https://santaupdate.com/wp-content/uploads/2022/08/081322.png
321
845
Elf Trixie
https://santaupdate.com/wp-content/uploads/2023/01/newlogo23f.png
Elf Trixie
2022-08-13 19:39:39
2022-08-13 19:39:39
19 Weeks Until Christmas