Just 6 weeks now until Christmas, gang. Have you sent your wish list in to Santa yet?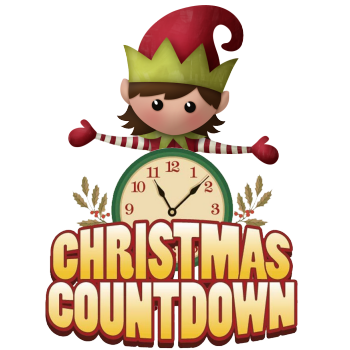 Now might be a good time to start thinking about it.
I stopped by the North Pole Post Office this week and spoke with my good friend, Elf Hugo.
Elf Hugo has quite the elf story. He worked for years and years and years as a school bus driver. Then he retired.
As Christmas would come around he still enjoyed the many traditions he had since he was a child – even tracking Santa. Can you imagine that? When Hugo told me his story he said he was surprised to learn that he wasn't the only older person to track Santa Claus. He found out later that many Grandmas and Grandpas track Santa.
Anyways, he did that every Christmas and one Christmas he was up late tracking Santa when he caught Santa in his house. Santa told me he actually wanted Hugo to catch him at his home because Santa really liked Hugo, knew he was retired and he wanted to hire Hugo as a North Pole Elf.
Hugo was surprised. And flattered. And excited to accept the job.
This was many, many years ago. Elf Hugo actually worked in several elf jobs before Santa sent him to head up the North Pole Post Office. And he has been there for more than 20 years now.
Anyway, the North Pole Post Office is one of the busiest places at the North Pole. Elf Hugo tells me that at this time of the year it just gets busier every day.
You see, the North Pole Post Office does not just handle your wish lists and letters for Santa. They are in charge of messaging for everyone and every department at the North Pole. That goes for North Pole Flight Command too. When those elves want or need to contact the millions of tracker elves out there it happens through a service of the North Pole Post Office. The North Pole Post Office is full of elves and technology.
So I asked Elf Hugo his advice for believers and fans of Santa out there about reaching him at this time of year. Elf Hugo told me this:
Go to the North Pole Post Office Online to send what you need to Santa
You can do it any time. If you change your mind on your wish list, just send Santa a new one. He always uses the latest list you send in.
Your messages to Santa get filed. Elves organize those messages and Santa always has them available to him.
If you just have questions, do not be afraid to ask one of the many elves at the North Pole. We are all here to help.
Many questions get answered in the news reports, radio news reports, and podcasts at the North Pole.
Don't expect Santa to write you back. Well, sometimes he may leave a note in your stocking on Christmas Eve. But he doesn't have time to answer every letter.
I walked around the North Pole Post Office for a while this week. You would not believe how big it is. The place is full of mail bags and computers. Thousands of elves work there. The work of handling mail at the North Pole is massive. Much better than I ever supposed.
If you are wanting to be an elf the North Pole Post Office might be one place you apply for a job. Elf Hugo says that over the past several years he hires elves who have experiencing tracking Santa as a tracker elf. Hugo says that trackers tend to have a really good understanding of how Santa and the North Pole work.
So Elf Hugo encourages anyone who wants to be an elf and work at the North Pole to begin their career tracking Santa for Santa. That is something you can do at any age, at home, for free, by signing up at SantaTrackers.net.
I asked Elf Hugo if he misses his home or his old job driving a school bus. He told me he does not, that he is much happier living as an elf. But, Elf Hugo says he does go back home a couple of times a year and every once in a while he might get behind the wheel of an old school bus, just for old time's sake. Hugo says that a good elf bring their experience with them to the North Pole and he said that in his case Santa has blessed him with great opportunities to serve simply because he had such good experience in his previous life.
That got me thinking a lot.
You see, I became an elf after I came to the North Pole to attend college. I never had a job before I came to the North Pole. But here I am an elf. Just like Hugo.
What gets me is that college will be done for me before too long. Two more years. Then I need to make a decision.
I want to be a journalist. The North Pole has already given me a chance to do that. So do I just stay here and be a forever elf or do I go back out into the world and try to work in the news business there.
Santa said he would talk to me about it when I am ready.
But Elf Hugo, who is older than my Dad, already told me what he thinks I should do. Elf Hugo said I should stay here at the North Pole.
I have not yet talked to my parents about it. But I promise I will. For the longest time my Dad didn't believe I was an elf and actually living here at the North Pole. He believes now because he has been here and seen where I live and work as an elf.
I think it will be interesting to hear his thoughts.
What about you? Do you think I should stay here at the North Pole?
Don't be shy. Just add your thoughts in the comments below.
Oh – before I forget: Elf Crash Murphy will be here on Sunday, November 13th to talk about Thanksgiving Day at the North Pole. Do you have questions about that? Is there something you want to ask Crash for that chat?
Just put your question in the comments below. I'll see that he gets it.

https://santaupdate.com/wp-content/uploads/2022/11/111222.png
321
845
Elf Trixie
https://santaupdate.com/wp-content/uploads/2023/01/newlogo23f.png
Elf Trixie
2022-11-12 14:52:38
2022-11-12 14:52:38
6 Weeks Until Christmas