Mrs. Claus today announced major restructuring of North Pole leadership.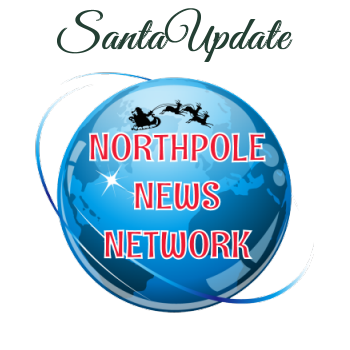 In prepared comments signed by Santa in advance of his recent trip around the world Mrs. Claus said the changes have been made necessary by the growing nature of Santa's mission and the needs of a changing world.
The restructuring means changes for many elves in many departments.
Operation Merry Christmas, which is what Santa calls all that he does, is run by four major departments at the North Pole: Production, Distribution, Operations and Public Relations.
The Department of Production is headed by new Senior Vice President, Elf Wally. Wally has for years headed the Wrapping Department at the North Pole. From that vantage point Wally was well positioned to observe all the moving pieces that make up North Pole production. Under his direction all North Pole manufacturing production of toys, stockings, wrapping, decoration and foods will continue under unified leadership.
The Department of Operations is managed by Elf Olivia M. Peters, a long-time North Pole resident who has worked in the administrative offices of Santa Claus for decades. She is a trusted voice to Santa, an operations professional with years of expert experience in coordinating North Pole events. The following departments will report to her: North Pole Security, the North Pole Department of State, the Research and Development Department, the Department of Traditions, Medical and Safety.
The Distribution Department will be headed by Elf Gertrude Gates, a former certified sleigh pilot, sleigh traffic controller, fleet manager and distribution executive in North Pole Flight Command. Gerty is a legend of sleigh flight, having logged thousands of hours as a test pilot and scout support over generations of Christmas Eve flights. She is a logistics and distribution expert and one of Santa's most trusted advisors. North Pole Flight Command and Reindeer Operations departments will be her responsibility going forward.
Continuing in his role as Senior Vice President of Public Relations, Elf Ernest now adds several departments related to his list of responsibilities. The North Pole Post Office, which continues in its role to manage all internal and external communications worldwide for the North Pole, will now report to Elf Ernest and continue to be managed by Elf Hugo Slavia.
The News Department, which has grown rapidly the past 20 years under Elf Ernest's leadership, will now be headed by Elf Ed Zachary, legendary North Pole reporter who will work under Elf Ernest's direction. Cyber Operations, which includes all official North Pole websites, apps and social media channels, is a newly formed department that will expand into new areas of e-commerce and charitable outreach, will also be under Elf Ernest's direction. The Department of Records, an extension formerly of the North Pole Post Office, will be re-organized this year and report to Elf Ernest.
These four broad departments – Production, Operations, Distribution and Public Relations – will each re-organize and announce more changes soon. Thousands of elves are expected to change roles, achieve promotions, and expand responsibilities in the coming weeks ahead. Here is a chart that outlines the new organizational structure:
(Click the image to see an expanded view)
Details of some of these changes will be provided in the weeks and months ahead. We encourage you to check back frequently for updates.

https://santaupdate.com/wp-content/uploads/2023/03/040323.png
321
845
Elf Harold Star
https://santaupdate.com/wp-content/uploads/2023/01/newlogo23f.png
Elf Harold Star
2023-04-03 02:00:00
2023-03-28 19:24:24
Leadership Changes Announced at the North Pole