Hi everyone, there's 31 weeks to go until Christmas. I was going to write about some of our plans for Christmas in July but instead I've got to tell you what happened to me yesterday.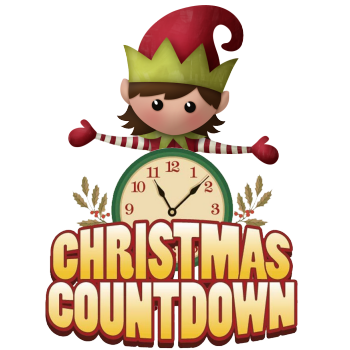 I didn't attend the North Pole Chat with Elf Crash Murphy yesterday but I soon heard all about it.
My name was brought up in the chat by Santa and that got the guys from North Pole Security knocking on my door. A really pushy elf named Elf Leonard was there demanding answers from me. He showed me his badge and everything.
My job in the office of Mrs. Claus requires me to do a lot of things. It also requires me to keep some stuff confidential.
When I took this job I was told I have to be truthful in everything I write or publish and the reporter in me makes that an easy rule to keep. But that does not mean I can tell everything to anyone just because I know stuff.
Elf Leonard just grilled me. He wanted to know everything about the summer camp Santa will be at and I just could not give him that information. Both Santa and Mrs. Claus very strictly told me that I had to keep that information confidential.
This has the elves at North Pole Security really mad at me. They are pushing very hard to find Santa.
I understand that. That is their job right now. But my job is just as important as their job.
Besides – and I know they don't believe me – I don't really know the name or the place of this summer camp Santa is going to. Honest. Santa gave a lady at the camp my phone number, she called me, and we worked out the details of Santa becoming a camp counselor there.
She too was given very strict instructions from Santa about not disclosing information.
I know her name. I did not give it to North Pole Security, because that is what I promised to do. I won't share that information.
I do NOT know the name of the camp. I don't know where it is. I don't know when it will be held.
I just know that Santa is going there and he's going to be a camp counselor.
And, no, just so everyone is aware: I did not know Santa was going to be on the chat today.
I told that to Elf Leonard, too. He seemed to think I know a bunch of stuff about Santa and where he is. But I honestly do not.
Santa has different ways to get hold of Mrs. Claus. I do not know what they all are. Frankly, most days that I work I don't even hear about Santa. It's not part of my routine.
But I am very confident that not even Mrs. Claus knows exactly where Santa is right now or even where he is going to be. That is just how walkabout goes.
Now, I will tell you this: tomorrow, when I see Mrs. Claus, she and I are going to have a little talk about these early morning knocks on the door by North Pole Security. I don't appreciate them. A girl's got to get her downtime, don't you know.
Facing Elf Leonard on a Saturday morning is not my idea of a good time or even a decent way to spend my day off.
So there. I said it.
Make it a great week, peeps!

https://santaupdate.com/wp-content/uploads/2023/05/052123b.png
321
845
Elf Trixie
https://santaupdate.com/wp-content/uploads/2023/01/newlogo23f.png
Elf Trixie
2023-05-21 06:15:25
2023-05-21 03:21:14
31 Weeks Until Christmas