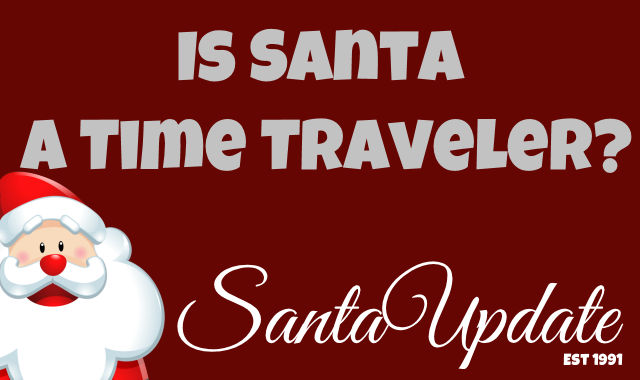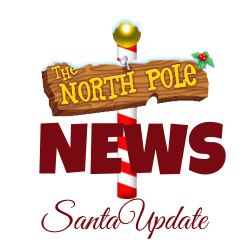 Greetings!
It is so nice to hear from so many of you. The past couple of weeks the emails and texts to the North Pole have really picked up.
Perhaps the most common question I'm getting is "Ernest, when do you start the countdown to Operation Merry Christmas?".
I am aware many of you are wanting to see it. It begins about 10 days before Operation Merry Christmas kicks off at the North Pole. That day, as you will recall, is always the day after Thanksgiving. But Thanksgiving is later this year! And that is why you haven't seen that particular countdown yet.
But have no fear. Of course we've got news for you.
First of all, the radio news team is in town making big plans for this year's broadcast. And that also means we got Elves Frank and Crash back in the studio this week. In fact, they were so anxious to get started that they answered some questions yesterday. That recording is below for your listening pleasure. Crash tells me he wants to get to as many questions as he can this year. So he spent a lot of time with Frank going through the mailbag that Elf Hugo brought over.
Crash also said it is still okay to send in new questions. He wants to answer as many as possible.
Just so you know, things are progressing nicely here at the North Pole. Things are just falling together. The new tracking center is complete. The reindeer are all back and in training. I even hear good news about progress on Santa's sleigh.
Everyone appears to be healthy. Santa's workshop is ahead of schedule. There just aren't any problems to speak of right now.
The only sad thing is that Santa has already left the North Pole for his annual world tour. As you know he wants to visit with as many people as he can between now and Christmas Eve. So he's gone already, working by phone and computer with the elves at the North Pole to get things done.
Please keep the letters coming!

https://santaupdate.com/wp-content/uploads/2019/11/111619.jpg
380
640
Elf Ernest
https://santaupdate.com/wp-content/uploads/2023/01/newlogo23f.png
Elf Ernest
2019-11-16 00:32:25
2019-11-15 17:46:49
New Answers from Elf Crash