Having a birthday at Christmas time is a frequent subject of letters coming to the North Pole. Mrs. Claus, believe it or not, often gets letters from children who sometimes say they do not like having their birthday at Christmas time.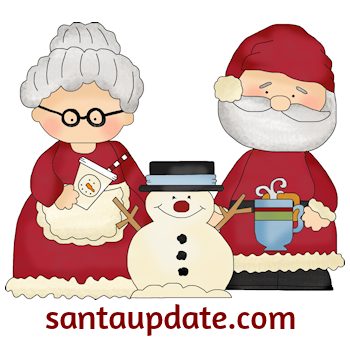 This is a topic that Santa and Mrs. Claus are well aware of. Mrs. Claus told me that Santa's birthday is in December so he can remember what it was like as a child to have a birthday in the shadow of a Christmas tree and getting presents wrapped in Christmas wrap.
Mrs. Claus has received so many letters this year about this topic that she feels it is time to discuss it and how we can help children celebrating a December or Christmas birthday to know that we celebrate them as much as a child born at other times of the year.
She has these suggestions for anyone with a friend, a child, a sibling, a parent or other family member with a "Christmas" birthday:
Be direct and personal  with anyone celebrating a birthday at this time of year. Say "Happy Birthday", not Merry Birthday or something similar.
Celebrate a December birthday in the same way as you do other birthdays. It's ok that a Christmas tree is up and that festive holiday decorations are around. But keep the day about that person and their birthday.
Focus on what makes December birthdays special. The lights, decorations and even snow can be meaningful – or, they can be something someone is sensitive about. You should know where the birthday girl or boy stands with things. Listen to what they like or don't like – and focus on what they want, if you can.
Try to keep Christmas events separate from birthday celebrations.
It's a good reminder that Christmas in a fundamental sense IS a birthday celebration. The birthday of Jesus is a special connection anyone with a December birthday can share.
Do not wrap presents in Christmas wrap, do not give cards with a Christmas theme. Make it about the person and what makes them special.
Mrs. Claus reminds us that what we want to avoid is someone feeling less than special because they share their birthday at a time when everyone is giving and receiving gifts.
Like Christmas, birthdays are not about gifts. They are about celebrating the person.
In the North Pole Radio News report above, Elves Frank and Crash discuss Christmas birthdays.

https://santaupdate.com/wp-content/uploads/2022/12/121722-1.png
320
845
Elf Ernest
https://santaupdate.com/wp-content/uploads/2023/01/newlogo23f.png
Elf Ernest
2022-12-17 00:02:43
2022-12-16 20:47:41
Christmas Birthdays