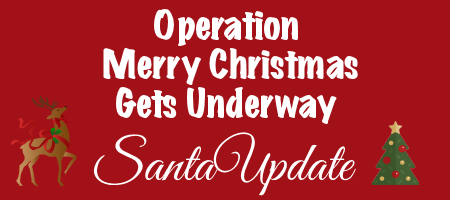 Greetings!
Early this morning in a dual-broadcast seen all over the North Pole Santa and Mrs. Claus officially kicked off Operation Merry Christmas.
Mrs. Claus, broadcasting from downtown in North Pole Village in the town square, synchronized the big clock there in countdown fashion with the clock in Santa's workshop.
Santa was at the workshop where he cut a ribbon that makes the clock there move. You see, it is located very high up in the ceiling – more than 30 feet high. As each day passes between now and when Santa launches in his sleigh, the clock moves a little closer to the floor.
Each day the clock gets closer and closer to the working elves. It reminds them of how much time they have left to get things done.
Operation Merry Christmas is what we call the Santa flight effort.
It takes a lot of work to get Santa off the ground. From the reindeer to the Wrapping Department and everything in between the next month will be a constant activity of getting things done.
As elves we have to be organized and focus. We all have goals. Operation Merry Christmas is the time when we meet those goals.
This is actually a very exciting day because it means what we have been working towards all year long is about to happen.
An elf gets no bigger thrill than seeing Santa take off on Christmas Eve to make his deliveries.
We hope you join us for the story of Operation Merry Christmas as it unfolds. Different things happen every year and sometimes it can get kind of crazy.
But we have high hopes for this year. Everything so far is going very, very well.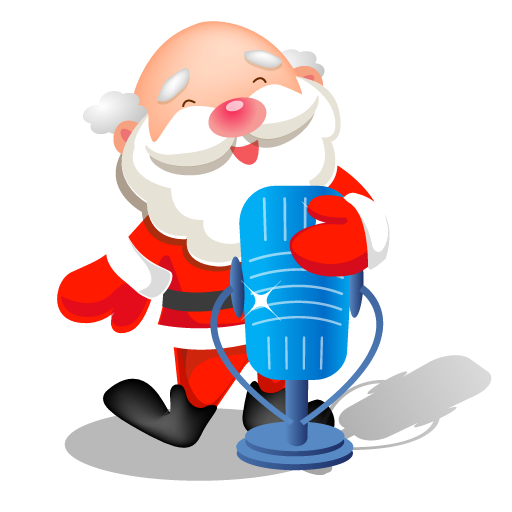 .
Operation Merry Christmas
https://santaupdate.com/wp-content/uploads/2017/11/112517.png
200
450
Elf Ernest
https://santaupdate.com/wp-content/uploads/2023/01/newlogo23f.png
Elf Ernest
2017-11-25 00:17:21
2017-11-24 22:23:28
Countdown Clocks Synchronized at the North Pole