Hi all! So, Santa and Mrs. Claus are back, at just 8 weeks remaining until Christmas. Suddenly things feel right at the North Pole.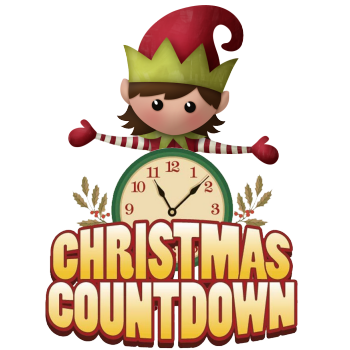 I cannot tell you how energized things are. The Halloween Party went from feeling uncertain, not knowing if Santa or Mrs. Claus would be here, to now being the hottest ticket in town. EVERYONE wants to be there now.
For the next couple of days it's going to be Halloween crazy here. Elves are madly working on their costumes and doing their best NOT to talk about their plans.
Santa and Mrs. Claus, however, are kind of all over the place. Yesterday – Saturday – Santa was all over the North Pole, visiting elves at work and saying hello to everyone.
I know he visited the Reindeer Barn, the Sleigh Department, North Pole Flight Command, and even the elves working in Wrapping.
Tomorrow he has big meetings at the Workshop and with the North Pole Post Office.
Mrs. Claus has been busy too. In fact, the very first thing she said to me when she came into her office yesterday was to explain that our office hours here are expanding and that with Santa leaving right after Halloween again we can expect to work more hours than ever.
She was smiling when she said that. Of course, this is not new or unexpected or something that we didn't already know. That's always been the plan.
Santa always leaves right after Halloween to meet with the children of the world. He does it every year. Between Halloween and Christmas Eve Santa takes as many kids on his lap as he can for personal conversations. This is a tradition.
And that tradition means that Mrs. Claus is in charge at the North Pole. She does it every year. So she too will be meeting with elves everywhere.
But its different now. Santa is engaged. He is calling the shots from wherever he is. He is talking with Mrs. Claus several times a day.
Mrs. Claus is glowing. She's so happy.
In fact, everyone is happy. Like it's Christmas.
It IS Christmas!

https://santaupdate.com/wp-content/uploads/2023/10/102923.png
321
845
Elf Trixie
https://santaupdate.com/wp-content/uploads/2023/01/newlogo23f.png
Elf Trixie
2023-10-29 00:01:40
2023-10-28 14:07:16
8 Weeks Until Christmas