Eggnog will not be in short supply this holiday season at the North Pole despite many rumors to the contrary. Eggnog is a vital commodity in the production of elves at the North Pole and supervisors and elves alike are breathing a sigh of relief at the news.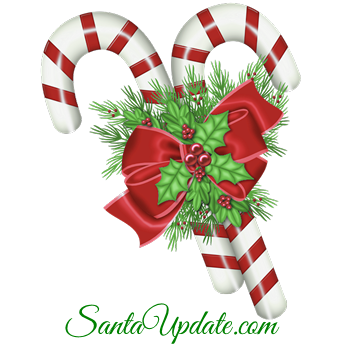 The North Pole produces and stocks a brand called Elf Eggnog and it is made exclusively at the North Pole. In fact, it is against North Pole ordinance for any other kind of eggnog to be produced here.
Like most traditional nogs Elf Eggnog is make from high-cream content milk, eggs, sugar and a secret combination of ingredients exclusive the the brand. We are told it is an old Claus family recipe and full disclosure of ingredients is prohibited. For that reason, Elf Eggnog is not available in any other part of the world.
When the snow started flying at the North Pole a little early this year milk production took a dive throwing the availability of Elf Eggnog into question heading into the Christmas season.
One of the real challenges of North Pole life is maintaining constant production of natural products such as milk. Cows require lots of organic material to eat and when growing seasons are cut short the quality of their food supply is affected. When that happens the produce less milk.
Fortunately, elves in the Reindeer Department arranged for hay and alfalfa to be brought in by sleigh from various reindeer ranches around the world. That infusion of fresh organic feed has helped milk production in recent weeks. Producers at the North Pole Dairy say that at present levels there will be enough milk to see the production of Elf Eggnog continue through the end of the year.
Elves Frank Myrrh and Crash Murphy also discussed Elf Eggnog on today's newscast and their radio report is below for you to listen to.

https://santaupdate.com/wp-content/uploads/2021/10/101621.jpg
320
845
Elf Ernest
https://santaupdate.com/wp-content/uploads/2023/01/newlogo23f.png
Elf Ernest
2021-10-16 09:42:19
2021-10-16 09:43:00
Eggnog Will Not Be in Short Supply