There are just 18 weeks until Christmas, Friends. And what a week it has been here at the North Pole!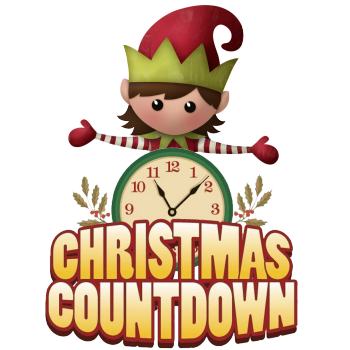 For the first time in my experience at the North Pole we had a genuine emergency here a few days ago. North Pole Flight Command went into lockdown immediately after it was known that there had been what they are now calling "the incident" with a test flight of Santa's sleigh.
That's the official story.
But I was with Santa and Mrs. Claus when they found out about it. They were together at the time, so they both heard about it first. Santa immediately showed concern and asked a bunch of questions. But Mrs. Claus started to cry. Santa had to calm her down. They went immediately over to Flight Command to learn what they could of what was going on.
Fortunately, everything turned out okay.
The pilot and the reindeer were quickly rescued and they were not injured. But it took a good 45 minutes or so before that news reached Santa and Mrs. Claus. During that time it was pretty tense.
The whole incident taught me some things about the North Pole.
First of all, no matter what job we all do, everyone cares about everyone. In that terrible moment we heard there was a crash and that maybe the pilot or the reindeer could have been hurt – or worse – every elf I saw stopped what they were doing and asked, "What can I do to help?"
That seems to have been the attitude of every elf everywhere. Nobody thought of themselves in that moment.
For elves who have responsibilities in such events, it was a real test. Think about it. They guys in Flight Command, the crews on the ships of the North Pole Navy such as the SS Jingle Bell (who were charged with the rescue), all the elves in other sleighs also flying at the time or even the elves working the Regional Tracking Centers around the world – all these elves had to respond with their training – and they did it!
Santa went to the SS Jingle Bell the next day and he told everyone how proud he was of how they handled the emergency. Everything worked – and that is the silver lining in the dark cloud of what a sleigh crash means.
A sleigh crash is a rare thing. Most elves here at the North Pole cannot even remember the last time one happened. So this was all a big deal. For many, it was the first time they thought about the real danger to Santa when he flies. Literally anything can happen.
But, as the big cheeses over at Flight Command said earlier today, this is why there are such things as test flights. They work through every possible thing they can think of that can go wrong and they find solutions.
A lot was learned from this "incident". Santa's sleigh will improve. Santa WILL be safe when he takes flight.
Of course, we're all about happy outcomes at the North Pole. This event has done a lot to bring us all closer together. We are more focused. We are more grateful. And, believe it or not, we are more merry, as a team, trying to help Santa be Santa.
Talk with you next week!

https://santaupdate.com/wp-content/uploads/2022/08/082022.png
321
845
Elf Trixie
https://santaupdate.com/wp-content/uploads/2023/01/newlogo23f.png
Elf Trixie
2022-08-20 00:02:45
2022-08-19 22:42:36
18 Weeks Until Christmas