2 months until Christmas, friends! Can you believe how fast this year has flown?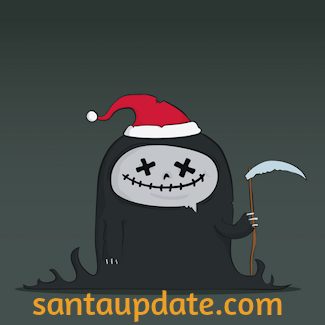 Of course, it's the spooky season – at least for the next week, that is. I'm sure we will have lots of news coverage this week of Halloween at the North Pole. I'll let them tell the story and say no more about it other than to wish you a Happy Halloween with best wishes for a safe, fun experience for everyone.
But for many of us here at the North Pole Halloween is just a bump in the road to Christmas.
And for Christmas, well, things are just really, really busy.
A few weeks back Santa and Mrs. Claus took their annual trip to Canada to celebrate Thanksgiving with family they have there. But they're back and deeply invested in getting things ready for Christmas.
Mrs. Claus has been spending time with Elf Hugo and his team at the North Pole Post Office. She is making sure that things are organized for all the mail coming in for Santa. Believe it or not, Mrs. Claus thinks it is part of her duties to help get to the most important messages for Santa. Of the millions of pieces of the mail that comes in Mrs. Claus has rules set up for which are the most important.
Elf Hugo really appreciates her help with this task. Over the years it has become increasingly difficult to get those message to Santa in a timely fashion. It doesn't help that a message to Santa comes in more than a letter these days. It could be an email, a text message, a fax or a social media message. There are so many ways to reach Santa and unfortunately all those ways makes for millions of more messages. Sorting the mail is far different than it use to be in the old days.
Santa has other tasks that are more complicated than they used to be. Santa's Workshop, for example, makes high tech toys now – things that are far more complicated than back in the days when most toys were made out of simple wood.
An elf in Santa's workshop these days has to be a specialist. There are elves who only work in electronics and plastics, for example.
So, as you can imagine, even though we are a week away from Halloween it's also a very, very busy time for Christmas.
I would encourage you to not be distracted by the news of Santa's sleigh coming out of North Pole Flight Command. As Elf Crash said in the most recent podcast episode of the North Pole Podcast, what's going on with Santa's sleigh is not all that unusual. By the time Santa hitches up the reindeer whatever is going on with the test flights of Santa's sleigh now will be long forgotten.
Operation Merry Christmas – which is what we call all that we do as Santa and his elves – is about to get very serious.
I'll just tell you now that Santa is very excited for this Christmas. For him, this is the best Christmas that we have had in years, coming this year. By the time I write another update a month from now – and that will be Thanksgiving Day for many of you – we will be talking about all that goes into Operation Merry Christmas and it will be a lot of fun.
So relax. Enjoy this week of Halloween. There's plenty of time for Christmas right after.

https://santaupdate.com/wp-content/uploads/2022/10/102422.png
320
845
Elf Ernest
https://santaupdate.com/wp-content/uploads/2023/01/newlogo23f.png
Elf Ernest
2022-10-24 00:01:24
2022-10-23 22:26:02
2 Months Until Christmas